ESPN Rightly Calls The Nashville Predators The Best Franchise In Sports
by TJ Anderson
As a diehard Nashville Predators fan, this headline from ESPN hit close to home: "No team delivers fans more value than the Preds."
The piece calls the Preds "the best franchise in sports," too, and again, I agree wholeheartedly. I'd assume anyone who's been to a Preds game, been in downtown Nashville before/during/after one or even watched a home game on TV can agree — it's not just that we have a great team playing great hockey, it's that every part of the Preds experience, from ticket purchases with a personal touch to world-class intermission performances, is designed to give more to the fans.
Any small-business owner will tell you that over-delivering is a winning approach. But it's not common practice for sports franchises. That we get 110 percent from every part of the Predators machine — most notably from the players — is a big part of why Preds fans are so dedicated.
Read more at ESPN.com for a deeper look into why our Preds lead the pack.
While I'm focused on Predators fandom, I was doing some stuff-shopping, and thought I'd share a few interesting/unusual Preds purchasables that I liked. We all have plenty of shirts/hats… but who's working NHL-official blue and gold toenails?
Nashville Predators 16oz. Skate Glass
For your Nashville home bar to be complete, proper glassware for important occasions is key.
To go along with your skate glasses — don't want rings on the furniture.
The furniture. See above.
Proper seating for your Nashville home bar, too.
I'm not saying I'd necessarily recommend leaving this out if you're staging your Nashville home to sell it, but hey, an 8x10 Preds rug in your living room is a pretty large profession of fandom, both figuratively and literally.
Is two grand too much to spend on pretending to be a Pred in my basement? Some would say yes… I'd say, OK, yes. But I do it reluctantly.
My dog is part of the family (your dog too, I'm sure), so I'm not gonna leave her as the only one without the proper attire on game days.
Not for me, so much, but the ladies in my life might appreciate being able to don the NHL-approved colors. (House paint in official Predators colors exists, so why not nail polish?)
Have you found any other funny/unusual/weird Predators gear you can point me toward? Drop a note on the TJ Anderson Homes Facebook page; I'd love to see some suggestions.
And if you're looking for a Nashville home that'll accommodate your Preds shrine, I can help you find it. Call or email TJ Anderson Homes here.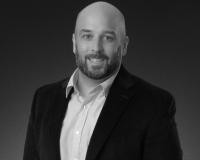 Author:
TJ Anderson
Phone:
615-364-1530
Dated:
October 23rd 2017
Views:
141
About TJ: TJ Anderson is a Nashville Realtor with Benchmark Realty who's helped countless clients both buy a h...