Buying And Selling A Home Is A Team Effort
by TJ Anderson
The experience of buying your first home will probably surprise you in a lot of ways — just how many moving pieces are involved, how many key details need wrangling, how profound the paper-signing handcramp can get on closing day.
It's a necessarily complex process, but it doesn't have to be a frustrating one. Keeping things running smoothly, effectively and positively — that's where your team comes in.
My professional and personal opinion: Having a team you can rely on is the key to a frictionless, facepalm-less home buying or selling process. So assembling that team is something worth giving focused thought to, and doing right.
Your team should be made up of professionals who know their area of expertise thoroughly enough to anticipate issues that can arise, and to plan for those left turns thoroughly enough to help make a good deal bulletproof, help make a not-so-great deal better, and walk you confidently across the finish line.
If you're new to this process, and haven't gotten acquainted with the partners who'll help you get into your home, here's a little shorthand on who you're teaming up with, and what you'll want them to bring to the table.
Realtor
With recognition of my bias, I'd say an experienced, informed Realtor is the place to start when gathering your team. A good Realtor will give you a sense of what the budget looks like for what you want and need, and what you'll need to do to navigate the current market. He or she will help find properties that fit your budget and your must-have list, and help you formulate a smart offer. Your Realtor will also guide and advocate for you once the offer's accepted, coordinating with you and the seller's team, making sure things are done when and how they need to be, and ensuring that your best interests are front and center as all the pieces are moving into place.
A Realtor's role goes well beyond finding and showing you houses — really, you finding your dream property is just the beginning of my job kicking into gear. And since we're coordinating all those moving pieces for every one of our clients, we have a good sense of the exemplary choices for other parts of your team in our area. If you need help finding the right people, your Realtor should be able to offer well-informed recommendations. But from your Realtor beyond, I'd encourage you to get a handful of suggestions, do some research and meet/talk with professionals you're considering. Just like the home itself, you want the members of your team to be a good match.


Lender
Before you start touring houses and potentially putting an offer on your dream home, I'd also encourage you to get a mortgage pre-approval — in a busy market like Nashville's, you're more ready to put in a strong offer if you have a pre-approval in hand. But finding a lender and finding the right lender for you are two different things.
You want to make sure you're getting the best rate, but there are other factors to consider. Is your lender nimble enough to close as quickly as you need to? Does working with a particular lender offer closing-cost perks with a builder you're considering? Is your lender as tech-focused/paperless as you want it to be? It's worth making a list of your expectations and needs, putting in some research time, and getting a few different quotes to compare. (You can always ask your Realtor for recommendations/opinions too — we work with just about everyone, so we'll have personal experiences to draw from.)


Home Inspector
Your home inspector, in a sense, takes the 2D image you have of the home and renders it in 3D, giving you a look into all the nooks and crannies, so you'll have a more complete view. I say "more complete" and not just "complete" for a reason — no inspector can find every hidden issue in a few hours. But a good inspector gets you closer to knowing what you'll be in for as a homeowner, which is invaluable. If a roof replacement is looming on that older home, or foundation work wasn't done properly on that newer build, you'll know up front, and have the opportunity to negotiate for repairs or a price concession, or walk away.
An important thing to think about, if you're a first-time buyer: You'll pretty much never find a home with a totally clean bill of health. Your inspector's job is to find the things that aren't optimal, and make you aware of them, so you're going into the transaction with as clear a picture as possible. He or she can't tell you whether or not to go through with the purchase, but can give you a sense of how serious or commonplace the issues they've found are, so you can follow up, research, negotiate or move on.


Title company
I find that the Title Company is the member of the team new homebuyers generally are least familiar with, because their role is, up until closing day, more behind the scenes, and focused on the legal details. But they're kind of secret stars of the home-buying process.
Among the many, many things a title company does: makes sure your property's title is legitimate and free of liens/unpaid taxes, etc.; issues a title insurance policy to protect you against ownership claims; collects and properly distributes the funds from the transaction; gets the new title prepared and filed… I could go on. And on.
But I think one of the most important things a good title company does is walk buyers through closing, step by step, answering questions about those legal details and making the most complex pieces crystal clear. You should feel comfortable and informed, and well-represented, during closing. So when you're looking for recommendations (again, Realtors can be fantastic resources here), seek out title companies with a long track record and a reputation for friendly and attentive service.
I know exceptional title company pros that go the extra mile to make my clients feel at home with buying a home, and I've been thankful to have them on my team when I've been the buyer.
I've also been thankful to be a part of many buyers' teams, from first-time buyers to growing families and downsizing couples. If I can help you find the home you're looking for in the Nashville area (and, if you need, find the right team members to back you up through the process), please reach out. I'd be honored to be on your team.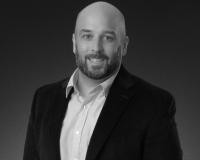 Author:
TJ Anderson
Phone:
615-364-1530
Dated:
May 25th 2016
Views:
728
About TJ: TJ Anderson is a Nashville Realtor with Benchmark Realty who's helped countless clients both buy a h...