12 Things Every New Nashvillian Should Know
by TJ Anderson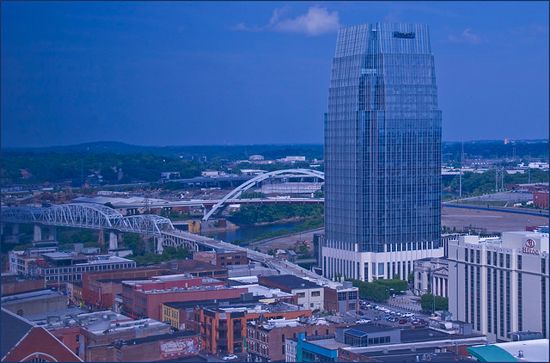 This
recent piece in
The Tennessean
about things young Nashville newcomers should know
got me thinking: Folks of every age end up with something of a learning curve when they move to a new city. And in helping people find and buy new homes day in and day out, we meet transplants from every corner and every generation — young professionals, growing families, Northern retirees looking for a little less snow...
So, what are the cheat-sheet tidbits that a Nashville newcomer needs to settle comfortably into our city? Here are a dozen of my thoughts:
Nashville's a "five-year town."
If you're moving here for musical reasons, be patient. Every part of the music scene in Nashville is tight-knit, and it can take a while to weave into the fabric. Everyone I know tends to say that working hard, staying humble and being genuine gets you on the right side of the equation after those five years or so. That and patience/persistence.


Leave those famous folk alone.
It's true: The Nashville area is brimming with very famous folks, from Nicole Kidman and Keith Urban to Jack White to the actors and actresses from
TV's
Nashville
. A thing we've always prided ourselves on, though, is the fact that, unlike some other cities with a sizable famous population, we tend to let those folks be. So if you can avoid asking the King of Leon choosing avocados at Whole Foods to pose for a selfie, you'll be upholding a long and glorious Nashville tradition.


A meat-and-three is what it sounds like, and it's wonderful.
A Southern food staple, those meat and threes you see around serve simple, delicious food: your choice of a meat (say, fried chicken or catfish, maybe meatloaf) with three vegetable sides (fried okra maybe, or mac and cheese, which is indeed a vegetable). Best washed down with pie and sweet tea.
Arnold's Country Kitchen
often gets called the best. You won't go wrong there.


The wait at Prince's is worth it.
As
The Tennessean
piece hinted, you're not really a Nashvillian if you haven't tried hot chicken. It's our unofficial signature dish and a hurts-so-good joy. There are many great places to try it nowadays, from
Hattie B's
in Midtown to
Pepperfire
in
East Nashville
. But you'll be glad you tried the original at
Prince's Hot Chicken Shack
. You'll rarely get through if you call ahead, and you'll always wait a while for your order. But that saying about good things coming to those who wait? Very true here.


The honky-tonks are touristy, but they're still fun.
Most people who live here a while aren't down on Lower Broadway at the honky tonks three times a week. That said, they're still fun (particularly when you have out-of-town visitors) and you'll invariably catch incredible musicianship. Start with
Robert's
.


Crossing the river on Titans game day is a fool's errand.
Downtown Nashville
and East Nashville are separated by the Cumberland River, and LP Field, where the
Titans
play, sits right on the seam. So, even if you're not a Titans fan, it's worth keeping a game schedule close at hand — if you need to move to/from East Nashville on a game day and don't plan around the crowd, you will be very, very sad.
Love our new restaurants? You should still check out the longtime fixtures.


Yes, there's always a line at Pancake Pantry.
About the Pancake Pantry: No, it's not unusually busy today; yes, the line's always there. It moves pretty fast, though, and at least you get to people watch in
Hillsboro Village
in the meantime.


Even if you don't think you like bluegrass, go to the Station Inn on Sunday.
In the middle of all the upscale condos and restaurants in The Gulch, you'll see a squat stone building, also known as historic music venue
The Station Inn
. Most Sunday nights, they have a free bluegrass jam. The players will absolutely make your head explode. And the folks at The Station Inn are fun and friendly. It's a great night out, and an interesting way to stand at the intersection of Nashville history and Nashville growth.


Even if you don't think you like country music, go to the Opry.
Here's the thing about "country's most famous stage" and a Nashville tradition that traces back to the '20s: It is invariably a massively entertaining and fun production stocked entirely with incredible singers and musicians. If you don't like modern country, traditional performers are there too. If you don't like traditional country, it launches newbies on the regular. The energy at the
Grand Ole Opry
is infectious and wonderful, whether or not you're usually drawn to the music. Try, particularly, to go during the stretch when the Opry is at
The Ryman
downtown — another piece of Nashville history and probably the finest place to listen to live music on the planet.


Lock yourself down nuclear fallout-style during CMA/Bonnaroo week.
Most years, mammoth country music fest the
CMA Music Festival
and all-genre fest
Bonnaroo
go down on the same June weekend. Downtown Nashville is crazy with CMA-goers; the interstates get nuts with Bonnaroo traffic heading out to
Manchester
. If you're not going to either fest, plan your movements very carefully or stock up on canned goods and bunker down at home.
Be nice. We're a big small town.
People in Nashville are, by and large, genuinely nice. And although the city has been growing a ton, the mood here is still very small-town friendly. Which means that, if you're awful to people, it spreads like an airborne virus. Easier just to when-in-Rome it and be cool to people. It makes the process of becoming a comfortable Nashvillian faster and more fun, too.
I know I have to have missed some key notes here — what do you think? I'd love to hear your Nashville must-knows.
If you're new to Nashville and want some help navigating the city and finding the perfect home,
let me know
— I'd love to help get you settled!
(Top Nashville photo:
Ron Cogswell
)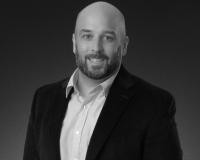 Author:
TJ Anderson
Phone:
615-364-1530
Dated:
December 10th 2014
Views:
1,548
About TJ: TJ Anderson is a Nashville Realtor with Benchmark Realty who's helped countless clients both buy a h...