2017 Might Be The Year Nashville Becomes A Full On Pizza Destination
by TJ Anderson
Let's rewind about 10 years. When newcomers from pizza paradises like New York and Chicago came to Nashville, I had a tough time directing them to local places that would sufficiently scratch their pizza itch.
That's all changed in recent years, with places like DeSano Pizza Bakery in Midtown, Bella Nashville in Germantown, Five Points Pizza in East Nashville and many others. Whether you're partial to wood-fired Neapolitan pizza, New York-style or Chicago-style pizza, Nashville has some great options these days, if you know where to look.
Judging by recent news, 2017 might be the year that we go from pizza-upswing to full-on solid pizza city, too. From new additions to expansions of local brands, a lot seems to be going on in the Nashville pizza world right now.
Wanna catch up on what's cooking? Here are some of the Nashville-pizza headlines I've seen in recent weeks, and what I'm looking forward to in the coming months/year:
If you've been reading our blog posts for a while, you might remember that I kind of fell in love with laundromat/bar/restaurant Madeline over in Cleveland Park last year. Right after that love bloomed, the place promptly closed. Hope my praise isn't the kiss of death, because I'm excited to see that it's resurfaced with a similar name and a totally different approach. Madeline Pizza and Pasta is now open in that same cozy East Nashville space (1224 Meridian St.), serving pizza-place staples like garlic knots and calzones, along with gourmet pizza and other Italian specialties. If you came here from the Northeast, their approach will feel familiar, and welcome.
Transplanted Chicagoans have been able to get a strong take on the pizza they came up on at 312 Pizza Company in Germantown for a little over two years now. With more and more new Nashville residents coming from Chicago, that place's popularity has risen too — so much that another location is in the works, in South Nashville, at 2190 Nolensville Pike. This one's set to be bigger than the Germantown restaurant, and word is an emphasis on delivery is in the works too. All good news. They haven't announced an expected opening date yet, but it's set to be sometime next year.
In the five years or so since Five Points Pizza has been around, it's consistently been not only a favorite in its home of East Nashville (they're at 1012 Woodland), but all around town. Locals who crave authentic New York pizza come East from north, west and south — the owners studied their craft in Staten Island, and even if it's not exact, it's pretty close (and very delicious). That popularity has inspired expansion too: Five Points Pizza is apparently working on another location on the West side of Nashville, in Sylvan Station at 4100 Charlotte Avenue. This second restaurant will also be bigger than the first, with dine-in space and a carry-out counter. It'll be a bit of a wait, though: late 2017 is the expected opening right now.
I'm a huge fan of the rustic Italian food chef Philip Krajeck creates at Rolf and Daughters in Germantown (700 Taylor St.), and I'm far from the only one — that place is regularly hailed in and out of town as one of Nashville's best. I'm going to guess that I'll be a regular at his new East Nashville restaurant, too. It's expected to open next spring at 823 Meridian Street in the McFerrin Park area, serving wood-fired pizza and other shareable dishes. If his pizza is half as good as his pasta, we're in for something great.
Louisville has grown into a pretty spectacular food town too, so I'll be curious to check out Louisville-based BoomBozz Craft Pizza and Taphouse if Nashville Business Journal's scoop is right — they reported that BoomBozz is working on an East Nashville location at at 1003 Russell St., near the central hub of Five Points. The Food Network had high praise for the small chain when they scoured the country for its best pizza, so this could be a worthwhile import, among our many great homegrown pizza players.
Any hot Nashville pizza news that I missed? Fill me in!
If you're looking for a new Nashville home and want to be close the city's best food spots, let me know — I'm always happy to point homebuyers in the direction of delicious things.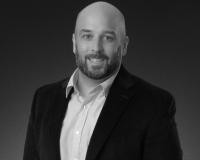 Author:
TJ Anderson
Phone:
615-364-1530
Dated:
November 21st 2016
Views:
755
About TJ: TJ Anderson is a Nashville Realtor with Benchmark Realty who's helped countless clients both buy a h...