3 Hidden Gems For Affordable Furniture In The Nashville Area
by TJ Anderson
Back in 2015, I collected nine of my favorite places to find affordable furniture in Nashville — and I still love all those suggestions, though a few of the places have moved (Nest 615 and American Hotel Liquidators) and one's closed (Lost Century).
So this year, I'm going to update that list with a trio of places that I think are hidden gems in the area — places that have a huge variety of discounted pieces, but that aren't as front-of-mind for every Middle Tennessean as, say, Haverty's or Sprintz and places like that.
If you're looking for affordable furniture in Nashville — but pieces that you'll still be proud to show off — here's where I'd send you in 2017, for starters:
547 Mount Hope St., Franklin, Tennessee
A locally owned and led company, Head Springs Depot is among the mom-and-pop shops that stock and sell inventory from large retailers and manufacturers — names you know like Overstock, Thomasville and Serta — at discounted prices. You'll often get the benefit of savings that come with store demos or damaged packaging, even though the pieces are in great shape. I keep my eyes peeled for updates from the Head Springs Depot Facebook page, because they get new stock pretty much every day, and they're great about sharing new finds and sales that make their deals even more enticing. The place is big enough that you could easily find pieces for every room in your house, and feel good about what you end up spending.

Liquidation Station - Rivergate
1236 Northgate Business Pkwy, Madison, Tennessee
Up in Madison, the folks at Liquidation Station are regularly bringing in truckloads and pallets of furniture and accessories, and giving shoppers significant discounts that come with the bulk-buying. I've seen everything from nursery furniture to pool tables to bedding, along with couches, chairs and tables, etc. Their offerings can be pretty random, since what they stock depends on finds — one day they'll have cool exercise equipment, the next a delivery of outdoor furniture. So if you're a big fan of browsing, they're steady fun. It's worth keeping up with the Liquidation Station Facebook page, too, so you know when the kinds of items you need are coming in.
Southeastern Salvage Home Emporium
2728 Eugenia Ave., Nashville Tennessee
OK, this is my big one. The people behind Southeastern Salvage use the tagline, "It's like a Treasure Hunt Every Time you Shop," and I couldn't agree more. From lighting and furniture to all kinds of home-improvement needs — tiles, cabinets, flooring and more — they stock their stores (including the one in Nashville, just blocks from the new Woodbine construction we've been doing) in a way that makes the place feel like a total Disneyland for home-design buffs like me. It feels like every time I go there, I walk out with a find (and deal) that makes me celebrate like the Vols just won. If you just bought a new home and need to decorate a lot of rooms, or if you just have a space or two that needs some extra touches, you have to give Southeastern Salvage a try.
I hope these suggestions help you make your house more of a home. Want to talk home design, or want help looking for a new Nashville-area home to put your style stamp on? I'm all ears. Give me a call, or send me an email, and let's talk about buying a new home in Middle Tennessee.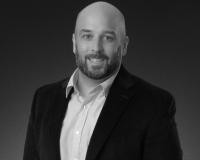 Author:
TJ Anderson
Phone:
615-364-1530
Dated:
January 24th 2017
Views:
1,141
About TJ: TJ Anderson is a Nashville Realtor with Benchmark Realty who's helped countless clients both buy a h...