3 Questions I Hear Most Often From Nashville Home Buyers
by T.J. Anderson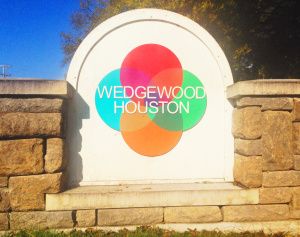 There are certain questions I hear from almost every buyer I work with. Depending on the year, the month, the day, my answers can vary quite a bit. But here's the scoop on the buyers' market in Nashville in 2014 so far.

What are average days on market for a house in Nashville?

This all depends on the neighborhood. Every market is local, but Nashville's real estate market is hyperlocal in the sense that every neighborhood is different. I file East Nashville, Germantown, Hillsboro Village, and 12 South under "hyperlocal" because every house is unique, and there's a huge demand for homes in these areas so these neighborhoods buck all the trends. I find that buyers will break a lease they just signed yesterday to jump on a house in one of these neighborhoods. As opposed to suburbia, where houses come up and buyers nab them when they're ready to. In the hot Nashville neighborhoods, time on the market can be as little as three hours up to a couple of months, depending on condition and if it's priced appropriately for the neighborhood.

What is a general list price versus sales price ratio?

Back to the hyperlocal thing, if it's in one of the popular neighborhoods and it's priced well, a home can fetch 100 percent of its list value or more. With most any home under $500,000 the list price to sales price ratio is very slim because the majority of fellow buyers—in other words, the people you're competing with—fall within the $500,000-and-under market. There's a smaller net of buyers looking to spend over $500,000; so homes at that price point tend to stay on market longer, and you have more wiggle room with pricing. That because there's less competition. Meanwhile, for an East Nashville house priced at say $350,0000, if it's nice and it fits in the with the neighborhood, there's a huge net of buyers so the price will go at 100 percent or more of asking price.

It's important to remember that when fielding many offers sellers aren't always looking at the price you're willing to pay but also the type of financing you're leaning on. If a buyer is willing to put 20 percent down on that $350,000 home, as opposed to someone who is offering $360,000 but putting five percent down and waiting on their previous house to sell.

What are Nashville's up-and-coming areas? What's a good neighborhood to invest in now?

Wedgewood-Houston—the 37203 zip. This neighborhood is right off Wedgewood near the Nashville fairgrounds. There's a lot of new construction there.

In East Nashville, there's a big push for Fortland Park (which is the area south of Eastland and west of Riverside, near Shelby Bottoms), Rosebank, and Inglewood. Inglewood has always been trending up because it's a little bit more suburban, but there's still historic architecture. And of course Cleveland Park; you're seeing Cleveland Park extend further west of Dickerson where that hasn't traditionally been the case.

You can typically follow the trends where you see new builds and investors snapping up property. If you want to be part of the revitalization of a neighborhood then you have to get in now and work through its development, which isn't always a pleasant process. That's the case in Wedgewood-Houston and Cleveland Park—you've got to get in and deal with the current drawbacks, whatever they may be. Because soon enough those good deals are going to be gone, and you'll be able to say you got in at the right time.

What questions do you have about real estate in Nashville?
Author:
TJ Anderson
Phone:
615-364-1530
Dated:
February 23rd 2014
Views:
1,473
About TJ: TJ Anderson is a Nashville Realtor with Benchmark Realty who's helped countless clients both buy a h...