5 Golden Globes You Can Bring Home Today In Nashville
by TJ Anderson
A fun thing about Nashville, as compared to a lot of cities this size: If you're a local reading this, there's a pretty good chance you've walked the red carpet at more than a few major awards shows. We have an interesting populace, that way.
That said, I feel like it's a fair bet that not too many of my readers left last night's Golden Globe Awards with a statue. (Unless, wait, is that you, Leo?)
So, you didn't take home a round hunk of golden achievement to decorate your house with. Maybe I can help heal that wound: If you look around Nashville home goods shops, it isn't hard to find really cool, highly stylish golden globes (of sorts) to Hollywood up your decor. Here are a few of my favorite finds, along with where to grab them.
Gold skulls
Not exactly a globe, per se, but it'll bring its own brand of well-roundedness to a space. Using a metallic skull as decor isn't morbid, really — if you have an otherwise buttoned-down or feminine aesthetic, this just brings a punch of the unexpected and makes things feel a little less self-serious. Easy to snag at East Nashville's Apple & Oak, too. ($24, Apple & Oak)
Sputnik Chandelier

Nashville lighting designers Southern Lights Electric took inspiration from the "Sputnik" chandeliers that were popular in mid-century home design, and built their own take on it, which comes in multiple finishes and sizes. Their 12-globe fixture in a golden brass hue is fittingly superstar-suitable. (from $1,460, Southern Lights Electric)
Tipsy

If you like your decorative items to be a little more interactive, these teardrop Tipsys — available at Wilder in Germantown — live somewhere between table/desk decor and kid-again toy. And they're really cool looking, with a weighted brass base (your golden globe!) and maple cone available in natural, coral and sage. (From $35 at Wilder)
Gold Starburst Ball

When you're looking for home decor pieces with a little literal or figurative edge, "Industrial, Glam & Kinda Kooky Home Store" D. Luxe Home in Marathon Village is a good place to stop. These gold starburst balls definitely draw in the eye (in small, medium and large), and give off a little hint of danger (but don't worry, they only look stabby). ($60 – $110 at D. Luxe Home)
Isidor Stool

Again, playing a little loose with the "globe" thing, but still a looker: Seating (or a side table) that's at least Hollywood, at most absolutely regal, from Bliss Home in the Melrose area. ($199.95 at Bliss Home)
If you have an actual Golden Globe to decorate with, I'd sure love to see how you work it into your decor. Does it go on the mantel, or get its own special shelving? Tough decisions that I disappointingly will probably never have to make.
Relatedly, if you're on the hunt for a home that's full of A-list style, reach out — I'd love to help you find the perfect place to put your Golden Globes or golden globes.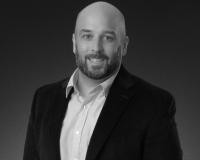 Author:
TJ Anderson
Phone:
615-364-1530
Dated:
January 11th 2016
Views:
2,074
About TJ: TJ Anderson is a Nashville Realtor with Benchmark Realty who's helped countless clients both buy a h...