5 Great Dining Out For Life Nashville Restaurant Picks
by TJ Anderson
We don't really need encouragement to take advantage of Nashville's deservedly praised food scene (TIME magazine notched us at No. 11 in their list of America's Best Food Cities last month, just for a recent nod). But when eating out also means doing good, I'm more than game.
On April 21, taking part in Dining Out For Life by eating at a participating restaurant (or two, or three) around town means you'll be contributing to Nashville CARES' work to support the fight against HIV/AIDS. Depending on the restaurant, anywhere from 30 percent to 100 percent of the proceeds from one of the day's meals (or several of the day's meals) will go toward Nashville CARES, and toward prevention education, support services and testing.
You have an almost overwhelming number of choices on Dining Out For Life day, with more than 70 restaurants participating. You can't go wrong no matter where you go on the 21st, but I figured I'd share some of my go-to picks, according to neighborhood, if you're looking for a little nudge.
5 GREAT DINING OUT FOR LIFE NASHVILLE RESTAURANT PICKS
Brentwood, Sylvan Park or East Nashville
There are a healthy number of places to get a good taco in Nashville, but I'll push you toward small but growing local chain The Local Taco (Brentwood location is at 146 Pewitt Dr.) for one particular option: the Korean BBQ tacos. They're made with short ribs and Asian slaw, and are as delicious as they are uncommon around here. (The restaurant is donating 30 percent from dinner.)
Lockeland Table's (1520 Woodland St.) food is getting praised far and wide (chefs Hal Holden-Bache and Danny Bua, Jr. had a third place showing at the recent World Food Championships), and it's easy to understand why once you try it. If you're staying more low-key, sit at the bar and try a wood-fired pizza. For something a little more intense, their large plates don't disappoint all around, but their grilled NY strip is a fine splurge. (The restaurant is donating 30 percent from dinner.)
If you're feeling Italian, head to Rolf and Daughters (700 Taylor St.). Need more encouragement? Explaining why R&D earned #3 Best New Restaurant in America standing in 2013 in Bon Appetit, writer/food TV personality Andrew Knowlton said, "I'm starting to think that chef Philip Krajeck was put on earth to make pasta." (The restaurant is donating 30 percent from dinner.)
SoBro
If you haven't tried the Nashville City Winery outpost yet (609 Lafayette St.), there are a lot of good reasons why you might make it a DOFL pick. Among them: You'll get a chance to check out the creations of "Nashville's first fully operational winery," and the menu of a Chopped-winning chef (CW's Kristin Beringson), which branches from very upscale (Wagyu beef tartare) to a really good burger. (The restaurant is donating 30 percent from dinner.)
You'll fall in love with Lebanese food (or continue your love affair with it) at Epice (2902 12th Ave. S) — from familiar hummus and tabouleh to less-familiar makanik (ground sausage with pomegranate molasses), they're serving Mediterranean flavors in an unfussy bistro setting. (The restaurant is donating 60 percent from lunch and dinner.)
Are any of these places on your list? Other restaurants in other neighborhoods on your mind? I'd love to hear your picks — weigh in on our Facebook page! For the full list of participating restaurants, visit the Dining Out For Life website.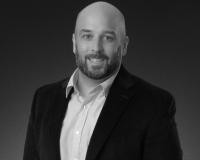 Author:
TJ Anderson
Phone:
615-364-1530
Dated:
April 7th 2015
Views:
936
About TJ: TJ Anderson is a Nashville Realtor with Benchmark Realty who's helped countless clients both buy a h...