5 New Buyer Need To Knows In Nashville
by T.J. Anderson

I sometimes equate the Nashville real estate market to Kroger's shelves just before a snow day; supply is so low right now, and demand is so high that's is basically a feeding frenzy amongst buyers. Here are 5 things that are great to know about how to find a house you love in Nashville now.

1. Have your lender on standby and your preapproval in hand. If a house is nice and priced well, it will sometimes be on the market for only a few hours. This means there's no time at all to dawdle. Let your real estate agent know what your schedule is and what your flexible times are, should you need to leave work. Buying a house in this market is equivalent to being eight-and-a-half months pregnant; you need to keep your bags packed, have your ducks in a row, and be ready to jump at a moment's notice.

2. Know the general values of the neighborhoods you're interested in. Pricing has everything to do with where a home is located. Because properties are becoming available so infrequently, and because we have to move so quickly on real estate transactions right now, it's good to educate yourself ahead of time on which are the hottest Nashville neighborhoods, and what the going rates are for houses in the areas you like best. That way you won't waste any time wondering if something is overpriced or not. By the way, if the home you're looking for is in 12South, East Nashville, or Hillsboro Village and seems overpriced it's probably not. The supply and demand in those areas is so high that the higher prices are just in response to higher demand.

3. Know your price range. Once you fall in love with a house, things can go from rational to emotional very quickly. That's why it's very important to nail down your price range prior to finding the house of your dreams. Have your limit and don't allow yourself to go over it. Your Realtor will be able to help you determine your range, and a good Realtor will never pressure you to go over it.

4. Make your offer irresistible. Once you find a home your love and want to make an offer on it, not only do you need to do so immediately but you need to make it as easy and breezy for the seller as possible. For example, offer a short inspection time frame and a short closing time frame, put up strong earnest money—things like that. Basically, any way you can curtail your offer to make it more attractive will win you brownie points with a seller whose looking at multiple offers.

5. Temper your enthusiasm while browsing for property online. Junkies of the internet, beware: When searching for property online, make sure you don't go and get your hopes up each tie you find a property that you really like. Unfortunately, right now there's a good chance that even very new listings are already under contract. It's OK to be excited, but make sure you reach out to your agent by saying not "Can we go see this?" but instead "Is this under contract?" If it looks too good to be true, it might just be.

Have any questions about Nashville real estate in 2014? I'm always available to you.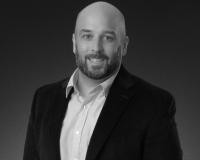 Author:
TJ Anderson
Phone:
615-364-1530
Dated:
February 12th 2014
Views:
855
About TJ: TJ Anderson is a Nashville Realtor with Benchmark Realty who's helped countless clients both buy a h...