5 Of The Most Unique Places To Stay In Nashville
by TJ Anderson

As an additional million or so people come rolling into Nashville by 2035, many will start off their Nashvillian-hood by crashing with friends, or renting. Others will visit, explore, and jump right into buying a Nashville home.
For some of those latter folks, a good old Super 8 will do the trick. But other visitors/new Nashvillians want to stay somewhere that reflects our city's culture in 2016 just a little better. Somewhere unique, creative, forward-thinking but reflecting a singular history.
As luck would have it, we're about to get a few more exciting options that fit the bill — two new boutique lodging spots are welcoming their first check-ins at the start of next month. So if you happen to be among the visitors/future residents looking for somewhere particularly cool to stay in Nashville in the coming months, here are those new spaces, and some other picks that are far from run-of-the-mill.
5 of the most unique places to stay in Nashville
506 Church Street, Nashville
Brand new to downtown, these industrial, modern loft spaces are a reimagination of a 135-plus-year-old building, and feature touches that are uniquely Nashville — furniture made by local craftspeople, art from local artists and more. Reflecting my love of combining new and old, you'll see tons of reclaimed materials here, from doors to floors, along with impeccably cool new design touches. Check out their Instagram for captures of the design, and drop by the 506 Lofts website to book one of the five lofts — the first check-ins are March 1.
1603 Woodland Street, Nashville
For many years, the 1898 East Nashville Queen Anne Victorian at 1601 Woodland operated as the Top O'Woodland Historic Inn and Wedding Chapel, its look largely reflecting the building's history. But in 2015, news broke that it was changing hands and changing names — along with being fully renovated. The space is now called the Urban Cowboy B&B, and the renovations — as evidenced on the Urban Cowboy Instagram — are a bigtime wow. From copper clawfoot tubs to handprinted wallpaper, the design choices are bold and beautiful. And they, too, have March 1 on the calendar — according to the Urban Cowboy B&B website, that date brings their soft opening.
404 12th Ave. S., Nashville
Food fanatics, modern design enthusiasts and nightlife obsessives will definitely want to note this place — a boutique hotel built from a shipping container right in the heart of The Gulch, with a slick, contemporary look, an attached upscale restaurant (The 404 Kitchen) and a location that offers access to more restaurants, shopping and all the general busy energy of one of Nashville's most city-centric neighborhoods.
162 4th Ave. N., Nashville
Industrial-cool design, a historic building (the 1886 Ambrose Printing Company) and easy access to whatever downtown Nashville exploration you'd like to do — Music City Loft's spaces have a lot to offer, particularly if you're traveling with a family (some of the lofts have multiple bedrooms and baths, so you don't have to do that super-fun adjoining hotel-room thing).
Inclined to rent a whole house while you're in Nashville, but a little tight on budget? Problem solved: Music City Tiny House is a cute and cozy 200-square-foot getaway with two beds for up to four adults, plus a full kitchen and access to a bunch of the owners' backyard fun options (fire pit, of course). It's located right on the outskirts of Germantown, so you can easily explore all the eating/shopping/Nashville Soundsing available there. And hey, it's a good test drive if you're thinking about settling down in your own tiny house in Nashville. (More info about booking a stay at Music City Tiny House here.)
Are you thinking about relocating to Nashville and looking for a little direction while you explore? Let me know — I'd be glad to help give you the lay of the land.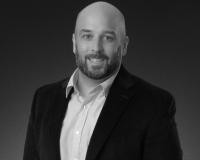 Author:
TJ Anderson
Phone:
615-364-1530
Dated:
February 23rd 2016
Views:
3,328
About TJ: TJ Anderson is a Nashville Realtor with Benchmark Realty who's helped countless clients both buy a h...