5 Recent Movies Made In Nashville
by TJ Anderson
The 2015 Nashville Film Festival kicks off Thursday, with features, shorts and documentaries from independent filmmakers — nearly 300 in total — screening at the Regal Green Hills Cinema through April 25. The types of movies you can pop in to see over that week and change come from across the stylistic and topical spectrum, from a documentary with rapper Che "Rhymefest" Smith (In My Father's House) to a Nick Kroll-led comedy (Adult Beginners).
If you're a film fan paralyzed by all the choices, The Tennessean has a great roundup of must-see Nashville Film Festival 2015 picks. Scan the whole schedule here.
The Film Festival has long been a creative high point of the year in Nashville, and it's steady strength and growing reputation only underline our city's growth as a film destination. We might not rival Hollywood any time soon, but between the popularity of ABC's Nashvilleand the feature films that have chosen Nashville in recent years, we're definitely an up-and-comer.
Curious about some of the feature films that've turned to Tennessee? Here are five movies filmed all around Nashville since the top of the decade:
Country Strong - 2010
A pretty obvious one for Nashville, this is something of a precursor/kindred spirit to ABC's TV drama, with Gwyneth Paltrow playing the established country star role, Leighton Meester the young up-and-comer. You'll catch glimpses of various corners of the city, from Lower Broadway to West End.
Blue Like Jazz - 2012
This one wasn't entirely shot here — it centers on a teenager skipping out of the Bible Belt to branch out in the Pacific Northwest, so filming skipped from Nashville to Portland, Oregon. Some familiar Midtown spots leave their mark on the movie, which wasn't super publicized, but was a huge crowdfunding success story, with a big Kickstarter fundraising effort saving the production from getting canned.
Stoker - 2013
Nicole Kidman got to stay at home in Middle Tennessee for this family mystery/thriller, filming in Nashville (from Belle Meade to Hillsboro) and Murfreesboro.
The Identical - 2014
A twins-separated-at-birth story with a music angle — one twin's a famous singer, the other's being groomed to be a preacher — some big names worked out front on this one (namely Ashley Judd and Ray Liotta). A cool behind-the-scenes side note, though: Director Dustin Marcellino is a Nashvillian, and his grandfather and father Jerry and Yochanan Marcellino wrote the film's original songs. You catch a bunch of Middle Tennessee in this one, from Donelson to Hendersonville to Smyrna.
Boulevard - 2015
Comedy icon Robin Williams filmed his final movie here in Nashville, playing a lonely banker who discovers who he really is late in life. (The bank used for filming is in Inglewood, and it's since become Sip Cafe.) The film hasn't seen full U.S. release yet, but reviews from film fest screenings give a sense that Williams' final performance is a sad and gripping one.
Caught any of these movies? Any other Nashville-made films you can remind me about? Love to hear your thoughts — drop in on our Facebook page!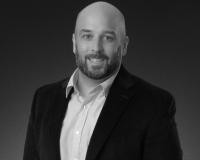 Author:
TJ Anderson
Phone:
615-364-1530
Dated:
April 14th 2015
Views:
1,515
About TJ: TJ Anderson is a Nashville Realtor with Benchmark Realty who's helped countless clients both buy a h...