6 Incredible Nashville Mural Artists
by TJ Anderson
In a creative town like Nashville, we have exceptional representations of just about every art form, from sculpture to (whodathunk) music.
Something that's easy to see even if you don't actively seek out local art: We also have a pretty remarkable crop of muralists here, regularly turning the sides of shops and restaurants and fences and other everyday spaces into art.
You can catch examples all around town, from East Nashville to Germantown to Sylvan Park, from a wide array of artists. From wandering around town, I've amassed some favorite purveyors of mural art. Here's a few of the artists I hope to see continuing to color our world:
6 amazing Nashville mural artists
Artist Emily Miller does commissioned work — like this pizza-celebrating mural at Two Boots downtown — but she also pops up with amazing, paper-based street art, usually incorporating various combinations of animals and plantlife. Her work is totally enchanting — like the art equivalent of stumbling into Narnia. If she art-bombed 75 percent of the city, Nashville would be nicer for it. (Good place to keep up with her latest work: Emily Miller's Instagram feed.)
Arguably (inarguably?) the most widely known murals in Nashville — the "I Believe in Nashville" ones — were drawn up by DCXV, Nashville artist Adrien Saporiti's design and apparel brand. "I Believe" isn't his only great mural — the colorful "Stay Tuned" one on the side of Center 615 in East Nashville, up at the very top of this post, is a favorite — but it's definitely the most recognized (and most Instagrammed).
Bryan Deese's work lives somewhere between graffiti art and pop art, and when he's been commissioned to promote brands and events with full-wall murals from East Nashville to Antioch, he elevates the art of advertising. Maybe the most impressive piece he's done, though: The giant Demonbreun Hill mural in the Music Row vicinity, with more than 100 feet of striking black and white art. Check it out on his blog.
Nashville artist and educator Andee Rudloff has brought vibrant splashes of color to spots all around town, bringing brushes and paint, leaving energy and fun. A few favorites: the community mural she spearheaded in Inglewood's Riverside Village, the "Tomato Gang" fence she created in East Nashville around the Tomato Art Fest, and her contribution to the recent refresh of the massive, art deco-inspired Hillsboro Village dragon mural across from the Belcourt Theatre, pictured above (it was originally designed/created in by David Glick and Adam Randolph back in 1995). Check out more of her work at www.chicnhair.com.
There's something completely mesmerizing about Nashville artist Nathan Brown's style — he works a lot with swirls and fractals, and as murals go, the approach really stands out. Take, for instance, the one pictured above, from East Nashville club the Basement East. Did you ever think a PBR can could feel so beautiful? Check out more of Nathan's work at 19ss.net.
Some new businesses slap up a sign out front; restaurant Little Octopus had artist Chris Zidek, a.k.a. Zidekahedron, cover the front of their building with a 50-by-20 foot, intricate and highly stylized octopus mural that you absolutely cannot miss as you're driving by. It might primarily be there to draw attention to a great new restaurant, but it's a pretty fantastic piece of art all its own, too. Check out more of Chris' art on his Instagram feed.
Any of these folks your favorites too? Have any to add? Hit me up on Facebook, I'm always happy to get to know new Nashville artists.
If you're a fan of Nashville art, please share this post, too — these artists' work might be easy to stumble on, but their names should be just as immediate.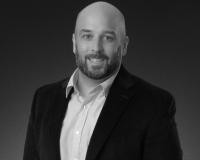 Author:
TJ Anderson
Phone:
615-364-1530
Dated:
January 26th 2016
Views:
6,835
About TJ: TJ Anderson is a Nashville Realtor with Benchmark Realty who's helped countless clients both buy a h...