8 Great Farmers Markets From Nashville To Franklin
by TJ Anderson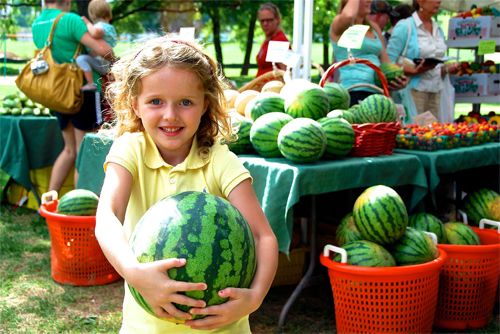 photo: East Nashville Farmers Market
Good chance that little drop into 70s temps this week has your mind on the fact that fall's coming. Which brings lots of good things: colorful foliage, Halloween candy, the lack of sucking-on-moist-wool humidity. But it also means that we're getting toward the end of peak Farmers Market season, which, if you like to cook (or eat) is kinda the best season.
I'm a big fan of farmers markets (including the
Nashville Farmers Market
downtown), in part because I love farm-fresh local food, but also because our local farmers markets are great ways to get closer to individual communities, and great ways to support our local farmers. Best part: From
Madison
to
Franklin
, there's almost certainly a great one right in your neighborhood.
If you want to take advantage before the season ends and you're not sure about your closest neighborhood farmers market, here's a roundup of a handful of great ones, from
Davidson County
to
Williamson County
. (This is by no means comprehensive, which shows you what a great market community we have around here.)


12 South Farmers Market
When/where: Tuesdays 3:30 to 6:30 p.m. through October, Sevier Park, 3000 Granny White Pike, Nashville
What to expect: food exclusively from local producers, with regular added events, like free yoga classes and chef demos with neighborhood talents (like Burger UP's Chef Brandon Ingle).


Amqui Station Farmers Market
When/where: Sundays noon to 3 through October, Amqui Station, 301 B Madison Street, Madison
What to expect: handmade and hand-grown products from local and regional producers and makers, set in a historic train station and museum/event space.


East Nashville Farmers Market
When/where: Wednesdays 3:30 to 7 p.m. through October 29, Shelby Park by the playground, 1500 Davidson St., Nashville
What to expect: big selection of local/regional farmers and makers and food trucks, plus chef demos, free yoga classes, live music and the occasional petting zoo, all packaged with trademark East Nashville energy


Forest Hills Farmers Market
When/where: Saturdays 8 a.m. to noon through the end of October, Forest Hills United Methodist Church, 1250 Old Hickory Blvd., Brentwood
What to expect: everything from locally farmed produce to locally canned pickles and jams, locally baked cakes and pastries and more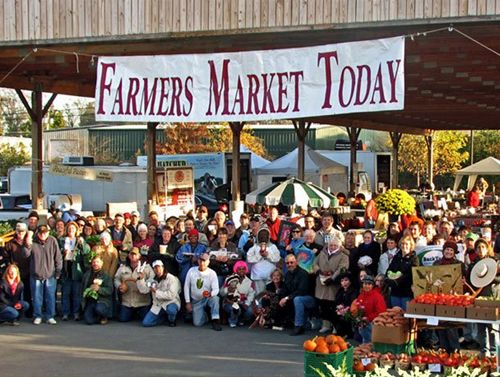 Franklin Farmers Market
When/where: a rare year-round market, like the downtown one - summer season is 8 a.m. to 1 p.m. Saturdays May through October; winter season is 8 a.m. to noon November through April, 9 a.m. to noon January through April
What to expect: more than 70 farmers and artisans/makers/vendors exclusively chosen through a "grow it, raise it, make it or bake it" standard, along with educational events for kids, monthly local chef spotlights and various festivals and events.


Hip Donelson Community Farmers Market
When/where: 4 to 7 p.m. Fridays, 2730 Lebanon Pike, Nashville
What to expect: "We champion healthy food and healthy communities by providing a place for everyone to support, enjoy and learn about fresh, locally grown food, local music, cuisine and arts."


Thompson's Station Farmers Market
When/where: 2 to 6 p.m. Wednesdays, 3 to 6 p.m. Sundays through October 15, 4691 Columbia Pike, Thompsons Station
What to expect: homegrown, homemade or home-baked produce, desserts, dairy, meat, jams and jellies and more, plus gifts like jewelry and crafts, all from local artisans and producers (with some rare exceptions)


West End Farmers Market
When/where: 9 a.m. to 12:30 p.m. Saturdays, 4101 Harding Pike, Nashville
What to expect: a wide selection of local growers and artisans, from produce via Bells Bend's Six Boots Growers' Collective and organic handmade goat's milk skincare products from locals Little Seed Farm.
Are any of these your beloved neighborhood farmers market? Is your favorite missing? Love to hear about your market love.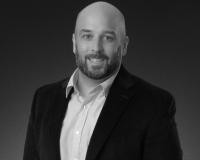 Author:
TJ Anderson
Phone:
615-364-1530
Dated:
September 8th 2014
Views:
1,981
About TJ: TJ Anderson is a Nashville Realtor with Benchmark Realty who's helped countless clients both buy a h...