9 Of The Best Homegrown Mini Chains In Nashville
by TJ Anderson
Over the weekend, upscale coffee house Barista Parlor announced that it'd be opening its third location in the fall, at 1230 4th Ave. N. in Germantown, right near much-loved restaurant City House. That one follows up BP's second location in The Gulch (known as Barista Parlor Golden Sound) and the flagship Parlor in East Nashville, on Gallatin Avenue.
Barista Parlor's growth is impressive, and as a local, it's cool to see an independent, homegrown company get embraced to the point where new locations are doable, warranted and ultimately loved too. (Both of the existing Barista Parlors are also really cool, design-wise, so I'm excited to see what they do in Germantown.)
The fact that Barista Parlor's expansion isn't an anomaly in Nashville speaks to our city's embrace of locally launched businesses — feels like I hear about another local company branching out every month, sometimes within Nashville, sometimes to neighboring counties or even, in the case of ramen house Two Ten Jack, to other cities (they recently opened their second location in Chattanooga).
So in celebration of this Barista No. 3 news, I decided to take a look at some of the other hometown businesses that we're glad to see multiplying.
In 2014, Travel + Leisure said that Nashville is the best city for barbecue. No. 1. I'm going to place at least part of the blame of our earning that honor on Edley's, which not only makes exceptional pulled pork but brisket, too. They started out in 12 South, and opened their second location in East Nashville in 2013. I'll be floored if we don't hear about another location coming sometime in the next few years.
Like Barista, Frothy Monkey is more than just a coffeehouse, with breakfast, lunch and dinner, craft beer and wine and a focus on local ingredients and sustainability. That the coffee and food is delicious has certainly helped the Monkey grow — there are currently locations in 12 South, in downtown Nashville on 5th Avenue North, on 8th Avenue South at Grimey's Too and in Downtown Franklin. The company recently branched out further, too, taking over Bella Bakery in East Nashville to launch Bakery by Frothy Monkey.
If you've been checking out our blog for a little while, you've probably noticed that I'm a big-time dog lover, so I appreciate seeing a company that focuses on caring for Nashvillians' furry friends growing quickly. Daycare/boarding/grooming place The Dog Spot started out in East Nashville in 2011, added pet shop Spot's Pet Supply & Dog Wash nearby in 2013, then branched out again with a Dog Spot in Mt. Juliet, and yet another Dog Spot in Sylvan Park this year.
If you're particular about cooking with locally sourced, pasture-raised, antibiotic-free meat, the arrival of Porter Road Butcher was a welcome thing. Their approach is old school, hand-cutting your orders and offering friendly, knowledgeable advice. And they make what might be the best hot dogs in the entire world. So it was no surprise to see them grow, stretching from their original space in East Nashville to add a West Nashville PRB in 2013.
If there's an intimidating market to jump into in Nashville, it's the hot chicken market — hot chicken is not only a Nashville institution, but something people here get really, really passionate about. That underlines just how good Hattie B's is, since their hot chicken was not only well-received enough to sustain the original Midtown location, but to make a second location in West Nashville not only possible, but necessary.
I included M.L. Rose on a recent list of great outdoor dining stops in Nashville, but it'd probably land on a list of the great neighborhood bars in Nashville too. Which is probably why it's now well-loved in two neighborhoods: the original Melrose, and Sylvan Park, which welcomed its M.L. Rose in 2012.
Anyone with any connection to the music industry whatsoever will tell you: running a music venue nowadays isn't easy. Respect is definitely due to the folks behind The Basement underneath Grimey's on 8th Avenue South. Not only is that cozy, brick-walled room one of the best-loved small venues in town, but it recently earned a younger sister: The Basement East, at 917 Woodland in East Nashville.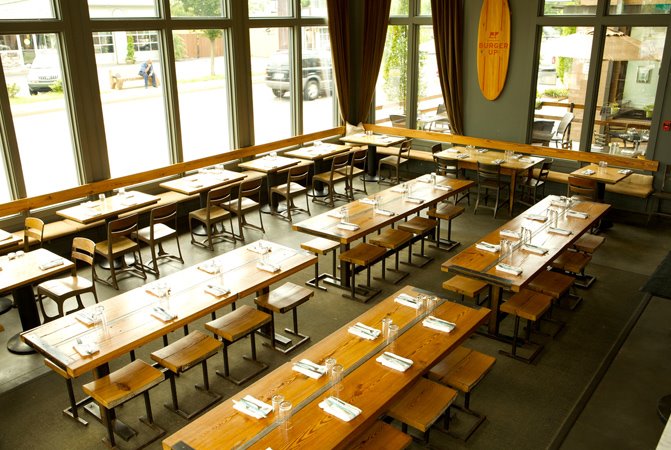 A great burger is a wonderful thing — I got inspired enough by Middle Tennessee's great burger offerings to round up the best burgers in Nashville and Franklin here on the blog last year. Burger Up is on that list, and I'm far from the only one who appreciates their approach, which mixes creativity and classic flavors. Their original 12 South location earned enough love to bring Burger Up Cool Springs to life in 2011.
Tell me: What would you add to this list? I'd love to hear some of the growing Nashville-bred businesses you love — weigh in on our Facebook page.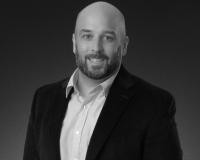 Author:
TJ Anderson
Phone:
615-364-1530
Dated:
June 1st 2015
Views:
3,048
About TJ: TJ Anderson is a Nashville Realtor with Benchmark Realty who's helped countless clients both buy a h...