August Is An Excellent Month For Shelter Dog Adoption In Nashville
by TJ Anderson
It's been a little while since I shared one of my regular odes to shelter-dog adoption, but it feels like a good time to circle back, since there's a lot going on in August at Metro Nashville Animal Care and Control.
First note: I have a standing offer to any of my clients and friends (or soon-to-be clients/friends) to sponsor a dog adoption through MACC. My shelter dogs have brought so much happiness into my life, it's hard to put it into words. It's also been hard not to leave MACC every time with an entire herd of adoptable pets. I figure offering to help Nashville neighbors expand their own families with a new shelter dog is the next best thing.
If you're thinking about adopting a dog, reach out to me, and I'll be glad to cover your adoption fees.
I like to spotlight MACC's big adoption events, too, since they tend to include discounted or waived fees. The more shelter dogs that end up in happy Nashville homes, the happier I am, however it happens.
MACC adoption events in August
Right now, MACC's "Bark to School" event is in full swing, and they're offering half off adoption fees through Saturday, August 12. Adoption fees for dogs are usually $90, and include spaying/neutering, microchipping and vaccinations. They're open at 5125 Harding Place 10 a.m. to 6 p.m. on Thursdays, 10 a.m. to 4 p.m. the rest of the week.
Later in the month (Friday and Saturday, August 25-26), MACC's hosting a Clear the Shelters Adoption Event, and over those two days, Mars Petcare is covering all adoption fees. You can head by 10 to 5 either of those days to meet a new family member. Reps from Mars will be on hand to share info and advice about responsible pet ownership, and the MACC folks will be sending you home with some gifts, too.
To give you some more encouragement, here are just a few of the sweet dogs at MACC now, waiting on a forever home.
KIWI
ID#A154098
I miss David Bowie. And I have a feeling that hanging out with this 5-month-old American Staffordshire Terrier dude would make me feel a bit better, for a whole bunch of reasons. Head here for more on Kiwi.
CHEVY
ID#A154555
I can tell just by looking at a photo of 1-year-old Lab mix Chevy that he's gifted with puppy snuggles. Since he's just out of the puppy-puppy age range, you can bank on fun/funny energy with a little less need of round-the-clock attention. More about Chevy here.
DUMPLIN
ID#A153734
A lot of people overlook more mature dogs, forgetting that they can offer years of love without the (admittedly lovable) chaos that comes with puppies. If you're looking for a cool young-senior buddy, Dumplin' here is a 6-year-old Lab/German Shepherd mix that's playful, affectionate and — personally appreciated attribute — nice and fluffy. More about Dumplin' here.
DONOVAN
ID#A154029
Beagles are among the most affectionate and loving dog breeds — something anyone who's lived with a beagle will back up. And Pits are known for being super loyal family dogs. Donovan here is a 10-month-old mix of both, and he's at MACC waiting for a family to love on. More about Donovan here.
Check out more MACC adoptable dogs here, and if you don't make it to either of these August events but still have dog adoption in mind, please reach out. I'd love to help you.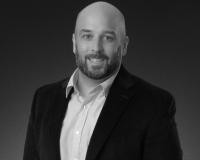 Author:
TJ Anderson
Phone:
615-364-1530
Dated:
August 8th 2017
Views:
157
About TJ: TJ Anderson is a Nashville Realtor with Benchmark Realty who's helped countless clients both buy a h...