Best Nashville Concerts Of 2014
by TJ Anderson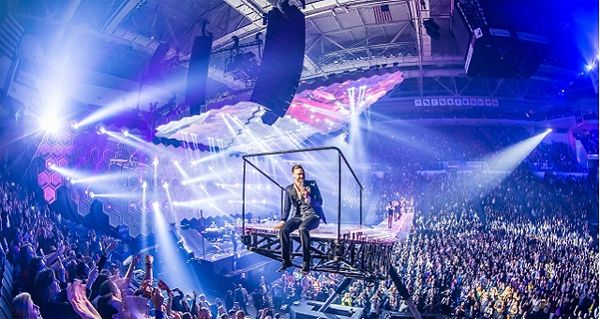 I'm sitting here, ticket in hand, big-time looking forward to Friday's visit from
Justin Timberlake at Bridgestone Arena
— I'd be more than comfortable betting money on the fact that this'll be one of my favorite Nashville shows of 2014, if not my top pick. JT is one of the few consummate entertainers that just about everyone can agree on; he's an incredible singer and songwriter, a top-notch performer, a solid actor and a rare musician with an innate sense of comedic timing. Plus he actually seems like a decent guy who doesn't take himself too seriously. Thumbs up on JT, is my point.
While looking forward to this one, I thought I'd think back on the last year at some of my other favorite Nashville shows. You only have to look back as far as 2008 to remember Nashville's standing rep as a place for major tours to skip over — the
Nashville Scene
devoted a cover story to the topic
. Now, though, we sure look a lot less skippable; some of the biggest and best musicians came our way in 2014, and I was glad to be there for a lot of them.
So, here: My picks for the Best Nashville Concerts of 2014:
Kings of Leon at Bridgestone Arena, Feb. 7
We don't miss too many Kings of Leon tours (might help that the Kings live here), and over the years — as they've risen from sold-out shows at Exit/In to sold-out shows at Bridgestone — the Followills have shown themselves to be consistently on point. They're rock-solid, performance-wise; setlists always bring a mix of raw and early cuts, newer album tracks and the big crowd-pleasers (you know, "Use Somebody"); and KOL shows tend to be a perfect excuse to stretch the drinking muscles, too. This stop was no different, and way fun.
Nashville: On the Record at The Ryman, March 29
I've been consistently
impressed with the ABC show
Nashville
, and that includes the music — the show's stars sing songs written by lots of incredible local songsmiths, and they've done it really well since the beginning. So I really enjoyed seeing those stars take the stage at the Mother Church alongside many of those songwriters, performing impeccably together. Nashville's songwriting community doesn't get as much public recognition as its performers, but this show definitely put a spotlight on how immensely talented those songwriters are.
Bruce Springsteen at Bridgestone Arena, April 17
There aren't that many enduring powerhouses like Springsteen still taking stages around the country/world nowadays, and if you catch him and the E Street Band, it's immediately clear that veteran performers like these are — by virtue of a mix of innate talent and decades of practice — just on an elevated level. In his mid-60s, Springsteen led three-plus hours of muscular rock 'n' roll with a ferocity that'd shame nine out of 10 20-somethings working the road right now.
East Side Hootenanny, May-June at East Park
This is a festival, not a one-time show, but I was proud to sponsor the
East Side Hootenanny
, and proud to get introduced to a wide cross-section of rising names in our local scene, from melodic rock band Milktooth to
East Nashville
staple Derek Hoke and the shred-friendly ladies in The Dead Deads.
Beck at The Ryman, July 14-15
Beck's fans tend to be very split on his multiple personalities — some love the tender melodicism of Morning Phase and Sea Change, others want Odelay all the time. For his part, Beck doesn't seem to want to plant one way or the other, and that's part of what makes him so great. And during his stint at the Mother Church, he covered the span of his creativity, from newer, strummier Phase tracks all the way back to "Loser."
Paul McCartney at Bridgestone Arena, Oct. 16
The truth, really, is that you don't need to point out that Paul McCartney coming to your city was one of the best shows of the year. Paul McCartney came to our city. The rest is a given. The tens of thousands of folks losing their minds at Bridgestone would agree.
Foo Fighters at The Ryman, Oct. 31
The hottest Halloween ticket in town this year was certainly the Foos' short-notice stop at The Ryman, during which they showed off frontman Dave Grohl's documentary series Sonic Highways and the new album of the same name. And over about three hours of relentless energy, the band showed why they're one of a small, mighty mix of bands that can effectively command an arena stage (or, when they want to, scale it back to a historic theater stage).
Black Keys at Bridgestone Arena, Dec. 8
Another one of Nashville's biggest and best providers of rock 'n' roll, The Black Keys brought their expanded duo-plus band back home to run expertly through a glut of their best-loved blues-rock tracks, from "Tighten Up" and "Lonely Boy" to songs from the new Turn Blue. They've been one of the hardest-touring rock bands around for years now, and it sure shows.
Honorable (Must) Mention
So, Amos Lee's stop at The Ryman was technically in late 2013. But I still need to include it, because it needs a shout out. Check out the energy in the room through this capture of his cover of Boyz II Men's "End of the Road." Right!?
So, there are some of my picks. What about yours? What did you love in 2014? I'd love to hear your thoughts!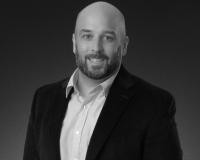 Author:
TJ Anderson
Phone:
615-364-1530
Dated:
December 18th 2014
Views:
1,157
About TJ: TJ Anderson is a Nashville Realtor with Benchmark Realty who's helped countless clients both buy a h...