Books For The Nashville Food Lover In Your Life
by TJ Anderson
While food TV is all well and good, when it comes to the pursuit of upping your cooking game, there's nothing quite like a good old-fashioned cookbook. Or, well, good new-fashioned cookbooks too.
This year has been a particularly good one for books focused on/driven by Nashville's food traditions and growing restaurant landscape. So if you have a hardcore locavore in your life, picking up a book from a local writer focused on local food: no brainer in 2015.
Here, a handful of the readable feasts that came out recently, and why they might make a perfect present for the Nashville food lover in your life:
'Lockeland Table, Community Kitchen and Bar,' by Hal M. Holden-Bache and Cara Graham
East Nashville restaurant Lockeland Table rose quickly in the Nashville restaurant ranks — it opened in late 2012, and seemed to almost immediately snag a place in the upper echelon, among long-loved spaces like Margot and City House. It's stayed there, quite firmly, since. Somehow while running one of the city's finest fine-dining eateries, executive chef and owner Hal Holden-Bache and general manager Cara Graham managed to pull together a book, too. The brand new Lockeland Table, Community Kitchen and Bar is equal parts storytelling, eye-candy and cookbook, with more than 85 recipes (including dishes you might've fallen in love with at the restaurant). From the design to the photos, it's super pretty, too. Lockeland Table is available at the restaurant (1520 Woodland Street) and online, or, if you'd like to combine your gift purchase with a party, at either of two upcoming Lockeland Table celebrations: a VIP event on December 7 and a more casual small bites/drinks hang on December 14.
'Nashville Eats: Hot Chicken, Buttermilk Biscuits, and 100 More Southern Recipes from Music City,' by Jennifer Justus
Nashville food writer Jennifer Justus knows her stuff, having written about all things edible for The Tennessean, TIME, Southern Living and a host of other publications. That knowledge is front and center in her latest book, Nashville Eats, which includes recipes for some of our most beloved meals — hot chicken, biscuits, barbecue — along with insight into how our city's people and culture intersect with its food. A high-profile argument for why it's a solid gift choice: Food Republic recently named Nashville Eats one of the Essential Cookbooks for Fall 2015. (It's available in lots of places, including locally at Parnassus Books in Green Hills, 3900 Hillsboro Pike Suite 14).
'Hot Chicken Cookbook: The Fiery History & Red-Hot Recipes of Nashville's Beloved Bird,' by Timothy Charles Davis
If you know a hardened hot chicken-phile, you'd do well to take a look at local writer/chef Timothy Davis' new love letter to the stuff, which includes historical context, cultural exploration (with input from famous folks like celeb chefs Carla Hall and Andrew Zimmern and respected musicians like Yo La Tengo's Ira Kaplan), plus dozens of recipes, for lots and lots of spicy experimentation. (It's available in lots of places, including locally at Parnassus.)
'Southern Cooking for Company: More than 200 Southern Hospitality Secrets and Show-Off Recipes,' by Nicki Pendleton Wood
Veteran food writer Nicki Pendleton Wood is another one whose byline has appeared in lots of vaunted pages, from the Nashville Scene to the Wall Street Journal. A decade as a cookbook editor didn't hurt her food-plus-words skills, either, as evidenced in her latest book, Southern Cooking for Company, which came out this summer. These particular recipes are meant to be the ones you break out to flex some skills and really spoil some guests. Since we're talking Southern food, though, nothing's too pretentious or precious — Collards with Citrus and Cranberries, Chocolate Whiskey Buttermilk Cake with Praline Topping, that kind of thing. If you know someone who loves to host gatherings, gift them — and yourself, if you tend to be on the invite list — with this one. (It's available in lots of places, including locally at Parnassus.)
'Sunday Dinner in the South: Recipes to Keep Them Coming Back for More,' by Tammy Algood
Nashville TV and radio food personality Tammy Algood focuses her latest book on tradition: the glorious Sunday supper that's an intrinsic part of growing up in the South. To give context to nearly 200 comfort food-focused recipes (Spicy Sweet Potato Soup with Greens, Roasted Brisket with Country Vegetables), she pulled in just the right kind of storytelling — tales of and from Southern pastors about the Sundays meals they've enjoyed. (It's available in lots of places, including locally at Parnassus.)
We can't imagine any Nashville food lover turning down these books — and if you get to be around while they make use of your gift: double win.
Let us know if you end up grabbing any of these — we'd love to hear about the response. (And if you or your loved one are looking for a new kitchen to test some recipes out in, let us know that too!)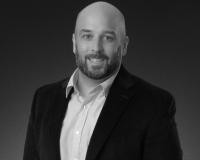 Author:
TJ Anderson
Phone:
615-364-1530
Dated:
December 1st 2015
Views:
1,095
About TJ: TJ Anderson is a Nashville Realtor with Benchmark Realty who's helped countless clients both buy a h...