Bring New Joy Into Your Family This Holiday Season During MACCs Operation Silent Night
by TJ Anderson
We all have our own ways of making the holiday season bright — Christmas music, Christmas parties, indulging in a lot of red and green around the house… For me, this year, it's having a new dog in the family that fills our house with love and friendship and happy tidings.
Need a little extra happiness in 2016? It's uncanny: By rescuing a dog from Metro Nashville Animal Care and Control (or the other wonderful pet rescue organizations in the Nashville area), you not only save a life, but you make your own life markedly better, and lots more full of unconditional love.
To encourage other Nashville-area families to turn their minds on expanding their family this holiday season, MACC has launched Operation Silent Night, an effort to clear the shelter through adoption, fostering and spreading the word — what I'm trying to do right here. As part of OSN, adoption fees are only $25.
I'll add to that too: So you can take that fee and put it toward toys and treats for your new pup, I'm happy to sponsor your adoption through MACC. Just reach out and tell me about your plans.
Even if you're not in a position to adopt a pet right now, MACC has a lot more information sketched out here about how you can help, either by fostering through Christmas or donating to the effort.
If you are in a position to bring a dog home during Operation Silent Night, here's a look at just a few of the sweet faces hoping to join a loving family:
HAMILTON
ID#17100915
One blue eye, one brown eye, two floppy ears and a tail full of playful joy — this guy's ready to be your source of holiday happiness. Check out more about Hamilton here.
UNIQUE
ID#17070227
A more mature girl with a sweet bulldog smile — learn more about Unique here.
WATSON
ID#17165443
Sweet lab Watson has puppy-dog eyes that are the mark of a guy who wants love, and is ready to share a bunch of it. Learn more about him here.
MAX
ID#17174451
Who knows if it'll snow much this winter, but if it does, Max here is definitely prepared to help you catch snowflakes. Learn more about Max here.
SYRACUSE
ID#16423658
It's been a long time at MACC for sweet Syracuse; he's been there since May, and all that time, he's been a sweet friend to other dogs and a favorite of the staff. And, as you can see, master of puppy kisses. Learn more about Syracuse here.
Search for more MACC pets at Petharbor, or stop by the shelter at 5125 Harding Place, Nashville, TN 37211; they're open 10 a.m. to 4 p.m. Monday, Tuesday, Wednesday, Friday and Saturday, 10 to 6 on Thursday.
All MACC pets are spayed or neutered, microchipped and vaccinated before heading home with their new families.
Remember, too: The offer for sponsorship from me always stands, even when Operation Silent Night ends. If you're planning on adopting from MACC, reach out and tell me about your plans. I'd always love to help clients, friends and soon-to-be clients/friends bring more love into their families.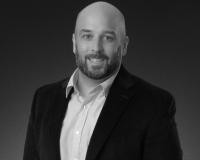 Author:
TJ Anderson
Phone:
615-364-1530
Dated:
December 14th 2016
Views:
473
About TJ: TJ Anderson is a Nashville Realtor with Benchmark Realty who's helped countless clients both buy a h...