Celebrate National Puppy Day By Bringing A MACC Pup Home
by TJ Anderson
So, I don't really need an excuse to encourage you to look at puppy pictures. But Metro Nashville Animal Care and Control says today is National Puppy Day, so… that sounds like a great excuse to encourage you to look at puppy pictures.
I'm a huge dog lover — particularly a huge proponent of shelter dog adoption — and from time to time I like to remind the folks who come to our website of an offer that always stands: If you're thinking about bringing a MACC dog into your family, I'm willing to sponsor your adoption. Just drop me a line and tell me about your plans, and I'll be overjoyed to do it.
I mean that whether you adopt a puppy or a senior dog or a pup in between — it truly means a lot to me to help a family bring a new source of love into their lives, and to help a MACC dog find a forever family.
But in honor of National Puppy Day, I'll point you toward some of the adorable puppies at MACC now, waiting to be loved on.
BENZI

Pet ID#A127496
This fuzzy photo doesn't quite convey what an adorable little dude Benzi is — this video does a much better job. Puppy playfulness and sweetness from this dalmation/pit mix, who the staff think is about 11 weeks old.
SMUDGE

Pet ID#A127519
Baby girl Smudge is about six months old, and a white and apricot Pit Bull Terrier with sweet, sweet eyes. Gonna guess that if you head by, she'll deal up the classic pibble smile, too.
JERRY

Pet ID#A127633
It's pretty obvious from first look that Jerry's a charmer — he's about 13 weeks old, and a Shepherd/Rhodesian Ridgeback mix. Shepherds are known for being smart and confident, Rhodesian Ridgebacks for being affectionate and mellow… Pretty perfect dog, huh?
ELVIS

Pet ID#A127540
Elvis is about a year old, so he's on the tail end of his puppy days, but he's a young guy with a lotta floppy ears to share. Bluetick Coonhounds tend to be as smart as they are super devoted to their people, so you'd get some big love from him. And I can't tell you how thrilled it would make me to hear that Elvis has left the (MACC) building for a new home.
Metro Animal Care and Control is located at 5125 Harding Place, open Monday through Saturday, 10 a.m. to 4 p.m.
Click here to check out more adoptable dogs at MACC, and please let me know if I can help with your dog adoption!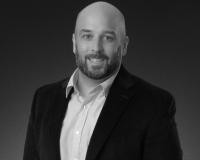 Author:
TJ Anderson
Phone:
615-364-1530
Dated:
March 23rd 2016
Views:
2,159
About TJ: TJ Anderson is a Nashville Realtor with Benchmark Realty who's helped countless clients both buy a h...