Check Out The Paint Color Trends Of 2017 In Nashville
by TJ Anderson
For reasons professional and personal, I love keeping up with home design trends — sure, I have my own tastes, but I think seeking out fresh ideas and new inspiration keeps you from letting those tastes become a rut.
It feels like almost every year, I fall in love with a design decision that I never would've thought I would like — use of color, or texture, a reinvention of unexpected materials.
Domino magazine just shared a 2017 trend prediction, "Paint Colors We'll Crave In The New Year," and it definitely got the color wheel in my mind turning in that direction.
Here are some Nashville-area applications of the tones they're predicting — I really love some of them. Let me know what you think!
1443 A 14th Ave S
Nashville, TN 37212
$499,900
Domino says that darker grays are gaining love — in particular, "stone grays that emulate a pewter-inspired effect." Those tones work particularly well in statement walls, like this one in the Edgehill area, walking distance to Belmont. Throughout, the home is super stylish new construction, leaning less toward all-neutral and more toward pointed pops of boldness. The deep gray is a good example, as is the really cool bathroom tile work.
4309 Lindawood Dr
Nashville, TN 37215
$1,449,900
Sometimes small sections of color bring the biggest effects. Domino says "bold blues continue to rule," and that deep, cool blues bring a refined, mature mood. I'd say the deep blue shutters do bring an added refinement — and a burst of big style — to this large new Green Hills home.
4004 A Woodmont Boulevard
Nashville, TN 37205
$799,900
I can't argue with Domino's assessment that, if you don't want boring and bland, the omnipresent beiges need to be chosen with a little fresh inspiration. They see "light pink undertones and smoky accents" as the right way to go, and I think this new Green Hills home gets it right. Over its 3500-plus square feet, the home's design is subtle but not dull, with occasional bits of warm wood or pale green to complement the smoky cream that's on the main floor.
722 Stonewater Blvd
Franklin, TN 37064
$899,000
If you're looking to make a strong statement, Domino thinks dynamic teals are the way to go, and I think this home in the Westhaven neighborhood in Franklin gives a good indication of how bold but elegant a statement that can be, especially when set off by copper (the inside of the chandelier beams that contrast beautifully, at least from what I can see in the photos). Worth bearing in mind: This particular approach is for "the fearless decorator who's not afraid of a bold display."
427 Forrest Park Cir
Franklin, TN 37064
$394,900
There's also a nod toward dusty purple tones — specifically, Olympic's Cloudberry. Purples can be tricky when used in larger applications, but I like the magazine's choice — it's unexpected without being too dramatic or dollhouse-ish. This home in Franklin is a little more Lilac than Cloudberry, but if you like the purple aesthetic and want something softer and more romantic, this could be your new dining room.
6311 Milbrook Rd
Brentwood, TN 37027
$699,900
This home in Brentwood is on point with Domino's predictions, with smoky creams, deep grays and bold blues used effectively throughout. The magazine also pointed toward a growing appreciation of peachy hues — dusty roses and subtle salmon. This kitchen uses a much more saturated, almost orange salmon, but I think the effect backs up Domino's claim — the added warmth and sunny fun brings this already pretty kitchen to a much more dynamically stylish place.
Do any of these homes appeal to you? Wanna see what else is out there? Give me a call or send me an email and tell me about your wish list, and I'll get to work!
Properties are listed with their own respective real estate firms, and not under agreement with TJ Anderson and/or Benchmark Realty, LLC.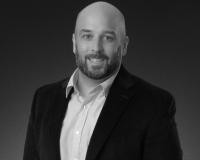 Author:
TJ Anderson
Phone:
615-364-1530
Dated:
October 25th 2016
Views:
919
About TJ: TJ Anderson is a Nashville Realtor with Benchmark Realty who's helped countless clients both buy a h...