Classic Subway Tile Is The Home Design MVP
by TJ Anderson
When you spend your days looking at home after home after home, there's one material you see more than almost any other: classic subway tile.
And somehow, there's one material you never get tired of: classic subway tile.
When it comes to home design, there's really nothing that has the same broad appeal, aesthetic fluidity and staying power. Historic homes and modern new builds. Young homebuyers and downsizing empty nesters. Buttoned-up professionals and arty creatives. I honestly can't think of something that's more deserving of the title of Home Design MVP.
To back up my love of the humble but mighty subway tile, I picked out some examples of subway tile use in Nashville homes that illustrate flexibility and timelessness. I think the broad mix here makes a solid case.
119 C 30th Ave S.
Nashville, TN 37212
$899,900
This is the classic subway look we expect to see: white tile, offset pattern, dark grout. The thing I love, though, is that this aesthetic fits with a cozy starter home just as perfectly as it fits in this near $900,000 property in the West End/Hillsboro area.
952 9th Ave. S.
Nashville, TN 37203
$529,900
Turning classic subway tile on its end, literally: The vertical placement and dark grout in this Edgehill area new construction keep the timelessness intact, but make a simple shower feel unique.
203 36Th Ave. N.
Nashville, TN 37209
$764,900
This large and luxurious Sylvan Park home gives a sense of the aesthetic flexibility of subway tile. The kitchen cabinets here lean more toward a country style, and that's complemented beautifully with earth-toned subway tile with light grout in a classic offset pattern. Feels clean and subtle and gives the cabinetry room to shine.
5607 A California Ave.
Nashville, TN 37209
$394,900
Something I love about white subway tile, too, is that you can choose to base all the shower designs in a home around it, and with a few twists, give each bathroom its own identity. In this home in The Nations, you have a white subway shower with dark grout that feels very 1910 Craftsman. Bathroom 2 of 3 — still white subway tile — has a totally different mood with the white grout and penny tile stripe. It's still classic, it just feels like it has a little more femininity and glamor.
104 Woodmont Circle
Nashville, TN 37205
$792,000
Here's another instance of the tried-and-true subway shower design: white tile, offset pattern, dark grout. But wait — take a closer look: The pattern is broken up with two vertical bands. Once you notice it, do you not totally fall in love? It's the kind of subtlety/added interest I really fall for — this is cool and unique, but will truly never go out of style.
933 A Glendale Lane
Nashville, TN 37204
$824,900
Choosing a herringbone pattern for the white subway backsplash in this upscale Oak Hill home made the kitchen feel like it was made for a chef that likes to embrace — but play with — traditions.
1722 A 7th Ave. N.
Nashville, TN 37208
$499,000
To complement the modern vibe of this Germantown property, they opted for a stack bond or straight set pattern with the white subway shower, and it's a perfect fit — sleek and contemporary.
1204 B Ardee Ave.
Nashville, TN 37216
$399,900
A great example of how white subway tile brings balance. They went bold here in Inglewood with the blue cabinets, but that color doesn't overwhelm the space because it's softened by the subtle and classic backsplash.
1610 Forrest Ave.
Nashville, TN 37206
$799,900
From the kitchen to the bath to this ridiculously gorgeous two-sided fireplace in East Nashville, subway tile brings the beauty. (This gray is a fantastic choice, too — it lives perfectly on the line between drawing attention and allowing the space to feel cohesive.)
207 La Vista Dr.
Nashville, TN 37215
$1,399,900
A capture of how one of the most affordable tile choices you'll find can bring a feeling of class and luxury. In Green Hills (and inside a $1.4 million home), you have a white subway backsplash that's right at home with that high-end range, vent hood and marble countertop. White grout was the perfect choice here, too: clean, bright and beautiful.
Do you love this home-design MVP as much as I do, or are you bored of subway simplicity? I'm always open to counter arguments (even if I'll pretty much never lose my love for the classics).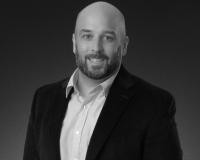 Author:
TJ Anderson
Phone:
615-364-1530
Dated:
March 14th 2016
Views:
772
About TJ: TJ Anderson is a Nashville Realtor with Benchmark Realty who's helped countless clients both buy a h...