Cool Down With These Awesome Cooler Ideas
With cook-out season upon us, I am thinking lots about outdoor parties. The perfect complement to a great outdoor party is a cold beverage, and it turns out that there are some very stylish ways to keep a drink cold these days. My favorite coolers are either retro- or rustic-looking. Here are five great cooler options/ideas, whether you're planning to pack one into your backseat for Bonnaroo next month or crack one open on your deck sometime very soon.
I'mma start out with just the most epic deck cooler ever, this Coca-Cola Drink Cooler from Pottery Barn.
And here's the big papa of stainless steel coolers--the kind of cooler you'll pass on to your grandkids one day. This Steel-Belted Cooler from Coleman is based on Coleman's original steel cooler from 1954. (There's an Igloo version of this cooler that is verrrry similar, by the way.)
If you're into something whimsical, this seafaring-inspired cooler will fit the bill:
And there's almost nothing better than repurposing an old classic as an ice tub--a galvanized steel horse trough and old clawfoot tub are two of my favorite ideas, although some vintage enthusiasts are also freaking out about using a "Hungarian baby tub" as an ice chest. (On a semi-related note, how do you feel about a horse trough as a bathtub? Or a horse trough as a planter?)
And if you like the galvanized steel look, your least expensive (but always cool) option is to pay a visit to your hardware store to pick up something like this:
Lastly, this Double-walled Soleil Copper Beverage Tub is super nice and would work just as well at a holiday party come December as it would on your deck this summer.
Stay cool.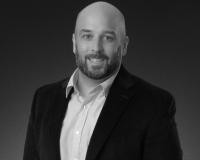 Author:
TJ Anderson
Phone:
615-364-1530
Dated:
May 16th 2013
Views:
7,965
About TJ: TJ Anderson is a Nashville Realtor with Benchmark Realty who's helped countless clients both buy a h...