Cozy Homes On The Market In Nashville
by TJ Anderson

By early afternoon on Friday, I'm feeling pretty good about the predicted Nashville snow onslaught being mostly a wash. (Still, being careful tonight with icy roads.)
Having prepped for the winter wonderland, though — making our run for milk and bread and cocoa and s'mores ingredients, pulling out our warmest blankets — I'm still stuck in getting-cozy mode.
So, for this weekend's Open House roundup, I'm gonna focus on that word. In real estate speak, "cozy" tends to mean "on the smaller end, square-footage-wise," or on occasion, a log home with a big stone fireplace.
My picks, below, are of the former persuasion — properties on the market in Nashville that are under 1200 square feet, i.e. on the cozy side of the street. Mostly because I couldn't find any cozy log cabins around Nashville that were hosting Open Houses this weekend. (There are, however, plenty of log cabins on the market from Gallatin to Franklin right now that aren't hosting Open Houses.)
First, your broader options:
Then, my picks
6820 Highway 70 S Apt. 508
Nashville, TN 37221
$169,000
For first-time buyers on a tight homebuying budget, the Bellevue area is well worth a look — you'll routinely find well-kept homes, often with decent amounts of property, listed for prices far lower than many other parts of Nashville at a similar distance from downtown. Take this move-in ready condo at Montview — the open layout makes its cozy, 892-square-foot confines feel larger, and there's even a little bit of outdoor space, in a covered patio, overlooking the pool. Cozy gas fireplace included, too. Open Sunday, 2 to 4 p.m.
5025 Hillsboro Pike, Apt. 7B
Nashville, TN 37215
$239,900
Around $200K and in the Green Hills vicinity, you're not going to get a ton of space, or super high-end finishes. But if location, location, location is top on your wish list, this Georgetown condo has a pretty great one, just down the road from the Bluebird, the Hill Center, Whole Foods, Trader Joe's, etc. It'd take a few cosmetic updates to bring the 2-bed, 1 1/2-bath home into 2018, but it has a lot of what counts in a relatively small amount of overall space, including decent bedroom and bath sizes. Open Sunday, 2 to 4 p.m.
2115 Yeaman Place 320
Nashville, TN 37206
$275,000
Among the perks at 5th & Main, a condo development right over the river from downtown in East Nashville: excellent skyline views, dining right on the ground floor, walkability to a bunch of other top East Side dining spots, secured parking, onsite dog park and lots more. The units — including this cozy 1-bed/1-bath — are modern and cool, too, with concrete floors, huge windows and high ceilings. Open Sunday, 2 to 4 p.m.
1260 Martin, #203
Nashville, TN 37203
$399,900
Brand new, high end and in one of Nashville's fastest-rising areas (Wedgewood-Houston, near the proposed Nashville soccer stadium), this 1147-square-foot Twelve60 Martin condo has lots to appeal to 2018 homebuyers: wide-open layout, big kitchen island, big closets, a bath to go with each of the two bedrooms… If you're a burger lover: It's about three blocks' walk from Gabby's, too. Open Sunday, 2 to 4 p.m.
Looking for a new home in Nashville that's on the cozy side? Hunting for something more sprawling? Whatever your wish list looks like, I'd love to help you find the perfect fit. Call or email TJ Anderson Homes here.
Properties are listed with their own respective real estate firms, and not under agreement with TJ Anderson and/or Benchmark Realty, LLC, except where noted.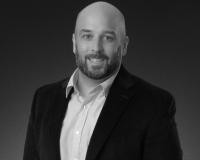 Author:
TJ Anderson
Phone:
615-364-1530
Dated:
January 12th 2018
Views:
104
About TJ: TJ Anderson is a Nashville Realtor with Benchmark Realty who's helped countless clients both buy a h...