Creative Christmas Gifts For A City In The Middle Of A Building Boom
by TJ Anderson

We all talk a lot about the building boom in Nashville — the Nashville Business Journal even keeps a "Crane Watch," tracking our big projects.
One aspect of that boom that hits close to home for me: the steady ramp-up of locals entering/returning to/staying in the construction business.
According to the Bureau of Labor Statistics, almost 50,000 people are working in construction/building-adjacent businesses right now in the Nashville/Murfreesboro/Franklin area. That's up considerably from the start of the decade, bouncing back to meet our 2007 high point.
I know I'm probably biased, since my year's been filled with building projects and my life is stocked with people who work in the building trades. But with those numbers, I'd imagine a lot of my friends and neighbors can relate.
I've been keeping my eyes open for fun/funny/useful holiday gifts for people in the thick of Nashville's building boom, and here are a few of the stocking-stuffers and under-tree trinkets I saved.
You may or may not find a perfect pick here, but at the very least, I think some of these will give you a good laugh.
These exist, and I love them: red bricks and cinder blocks, made out of the real thing, at 1/6 and 1/12 scale respectively. Mortar, too. Maybe your builder brother doesn't really feel like messing with cinder blocks in his off hours, but then, the possibility of building a real brick house for your kid's hamster sounds kinda too fun to resist.
Someone you love deal with shipping containers all day? Help them feel at home, at home, by adorning their desk with a tiny shipping container that'll hold their pens and tape and stuff.
Will your husband be stoked to get coasters for Christmas? Probably not so much. But there are worse ways to not-so-subtly encourage someone to stop leaving rings on the coffee table.
Been asking your better half to help get a garden growing? Entice him/her to get on building that raised garden bed by making it about as close to grown-up Lego-ing as possible. These are food-grade plastic blocks, snapped together just like Legos, and one kit has enough pieces for a 22" by 22" garden. (You can go larger by combining kits.)
I love useful things mixed into useful things. Like a pen that's also a level, drywall gauge and ruler.
I have a lot of construction-inclined friends who like to cook to relax, and are really good at it. Must be something about having a knack for making something out of nothing/putting little pieces together to create a cohesive whole. Anyhow, your builder buddies definitely have plenty of multi-tools, but probably not one with a cheese grater, garlic crusher, peeler, etc.
The woodworkers/plumbers/electricians you know are certainly all set on big tools, but the tiny ones that always seem to be necessary for tech toys and things? Maybe less so. This set is apparently a match for government-issued electronics tool kits, stocked with everything from teeny-tiny screwdriver bits and hex wrenches to exacting tweezers and lil' spudgers.
Fixing stuff made with wood, metal, concrete: no problem. But a cracked hunk of plastic feels like the kiss of death. (I don't wanna talk about my Krazy Glue mishaps.) Which is why I love the idea behind this Bondic tool: it's a liquid plastic welder that you can use to doctor up toys, sort out tech accessories… you harden the material with a supplied ultraviolet light, and sand/paint to perfection afterward. Definitely know some moms and dads who'd benefit from this.
See anything here that might end up in a stocking near you? Love to hear your feedback, or extra suggestions.
If you don't need help with your gift shopping, but do need help shopping for a new home in Nashville, please reach out and let me know. Email or call TJ Anderson Homes here.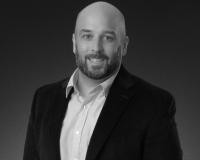 Author:
TJ Anderson
Phone:
615-364-1530
Dated:
November 13th 2017
Views:
212
About TJ: TJ Anderson is a Nashville Realtor with Benchmark Realty who's helped countless clients both buy a h...