DIY Fire Pit Projects That Have Big Style
by TJ Anderson

Like many of my clients, I'm still settling into a new home, getting everything set up and homey, inside and out. Since the temperature's finally going to start to drop, I'm getting ready to put a little more emphasis on "out."
First up: We're thinking about a new fire pit to crowd around, for making s'mores and enjoying the fall foliage.
The challenge: style. Outdoor living spaces are just about as important to homeowners, aesthetically speaking, as indoor spaces. Tons of my clients feel that way, and I feel that way. So while it's pretty easy to just hit Home Depot and grab a pre-made pit, I want something a little more exciting.
I've been hunting around for the right DIY project to take on, and it's a mighty hunt. The Internet is overflowing with fire pit DIYs, and most of them have a totally passable but predictable look, while some are just... no. (Hey, Instructables suggests turning a free shopping cart into your s'mores station!)
A few options did catch my eye, and they're going on the to-maybe-do list.
Sure, we may very well end up hiring a pro to bring our fire pit dreams to life, but it's good to have goals. Check out my finds, and let me know what you think. If you have something cool to add, please share!
Stylish DIY fire pit projects
Easy but still stylish
Not too permanent, but not much work — with a stack of concrete pavers from your local hardware haunt, plus some gravel, you can have a thoroughly functional fire pit that actually looks pretty great. Since you're not using any mortar, this isn't necessarily designed to last forever — but it'd also be easy to fix if things get a little janky. And the sharp angles make it look like a lot more than just a tossed-off DIY. (Tutorial from Slap Dash Mom)
Beach-y
Being in a landlocked state doesn't stop us from pining for the beach, and if dreaming about salty air in your nose is an everyday thing for you, this fire pit might fit the bill. The pit itself is rustic, and built with large mortared stones. A lot of the work here comes with hauling in a bunch of sand to surround it — what's a faux-beach backyard without a whole lot of soft sand under your toes? From the looks of the DIY Network's breakdown, making this design happen doesn't require building mastery, necessarily, just some time, and a bunch of muscle. (Tutorial from the DIY Network)
Modern
If you live in a cool mid-century modern home — maybe a Crieve Hall ranch or an Inglewood traditional — I imagine you'll want your outdoor entertaining space to complement the sharp but simple angles that made you love your house. Most of the DIYs I see are rustic and round, but this DIY from Homemade Modern is sleek and modern and totally in line with midcentury style. Only drawback: the look comes with some work. I'm talking building forms and reinforcing with rebar and pouring concrete and laying firebrick. Sometimes the coolest-looking options aren't the easiest ones. But the step-by-step instructions on Homemade-Modern.com make it look doable, and durable.
Minimal upkeep
If you're not too into the idea of shoveling ash and charred-then-soaked hunks of wood, your best bet is probably to look into a gas fire pit of some sort, which can get pretty pricey. Meantime, I like this ManMade project — a homemade concrete fire bowl powered by gel fuel canisters. Crafting the bowl is a decent project (though you won't have to build forms, just find a large planter or bowl to use for that purpose). This finished product uses decorative stones, but I think I'd use some fire glass for a pop of color. That stuff's made to be used in fireplaces, so you know it'll stand up to the heat, and make your fire bowl look extra stylish. (Tutorial from ManMade)
Are you hunting for a backyard to build your fall-friendly fire pit in? I'd love to help. Reach out and tell me about what you need.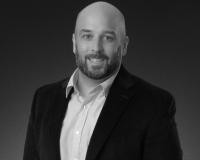 Author:
TJ Anderson
Phone:
615-364-1530
Dated:
September 14th 2016
Views:
617
About TJ: TJ Anderson is a Nashville Realtor with Benchmark Realty who's helped countless clients both buy a h...