Dave Ramseys 8 Tips For How To Sell Your House
by T.J. Anderson


Earlier this week I published a post citing Dave Ramsey's advice on how to buy a house. Ramsey, who is one of this country's leading financial advisors, talks about money truthfully, simply, and from the heart; those same qualities apply to his take on real estate. When it comes to selling your home, "think like a retailer," says Ramsey. Along those lines, here are some of Ramsey's tips on how to sell your house:

1) Find a pet sitter. If you have a big dog (especially one that barks loudly or is remotely menacing), find someplace else for him or her to stay while you're trying to sell your house. A big dog can lead potential buyers to believe that you feel a need to protect your house from a dangerous neighborhood.
2) Half the clutter, double the space. Put half the stuff on your kitchen cabinets out of sight, says Ramsey. He also advises: Box up half the stuff in your kitchen cabinets because a cabinet that is chock full of stuff will make buyers think there's not enough cabinet space. The same thing goes for your closets; take half of the stuff out of your closets to make them appear larger.
3) Let there be light. Ramsey jokes that he wants you to "personally create a drain on energy" by installing additional lights in your house and turning on every light in the house before people come to look at it. Says Ramsey, "Light opens up all the corners. Darkness is small; light is big. Little bitty bedrooms aren't necessarily little bitty when they're well lit."
4) Sniff out the situation. Find someone who loves you enough to come and tell you if your house smells, says Ramsey, who also suggests baking bread or chocolate chip cookies prior to a showing of your home. Scented candles can also provide a sensory boost when used judiciously.
5) Pay attention to curb appeal. Walk out in the street and take a good long look at your house, considering what it looks like from the curb. Ramsey even advises parking exactly where you imagine potential buyers would park and tracing their steps exactly. And because there will be time spent on the front porch while the real estate agent fiddles with the key box, it's important to get your front porch in great shape. Some updates Ramsey especially recommends: trimming bushes and trees and mulching. "Make it look like a little park and you're just thinking that Thumper Rabbit is somewhere around here," he says.
6) Pony up some dough for repairs. Putting money into a house you're wanting to unload can seem counterintuitive, but the ROI on home repairs is enormous, especially when you spend $1,000 or less. "A thousand dollars of paint will paint half the universe," says Ramsey, who also points out that, "A thousand dollars will go a long way in elbow grease toward getting a house ready to sell." Take the time to get your house ready to sell before you put it on the market.
7) Don't skimp on photography. "Ninety percent of buyers are viewing the home online before they actually go look at the home," says Ramsey. "Guess what they're seeing? The picture from the curb. That picture needs to be a work of art ... [don't let] some cheesy, bad, poorly thought out photography [prevent you from selling your home]. You're marketing a several-hundred-thousand dollar asset here. Act like it."
8) Whatever you do, hire a real estate agent. "The best real estate agents are worth more than they cost," says Ramsey, pointing to figures that say in the last five years the average FSBO (For Sale By Owner) home sold for $150,000, while the average same house sold through a realtor for $215,000--a $65,000 average difference! "That says that a quality realtor is going to get more for the house," says Ramsey.I love all of these tips, most especially that last one.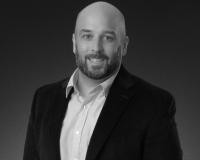 Author:
TJ Anderson
Phone:
615-364-1530
Dated:
July 5th 2013
Views:
4,704
About TJ: TJ Anderson is a Nashville Realtor with Benchmark Realty who's helped countless clients both buy a h...