Deck Out Your Kitchen Nashville Style
by TJ Anderson

{mls: 1497426}

Everyone says it: Kitchens sell homes. And I've definitely found through the years that it's true — when someone falls in love with a kitchen, they fall in love with the home.
I love a great kitchen as much as anyone, too. But another thing I really love: buying local. You can really make a room a uniquely Nashville room by decking it out with locally made items. So I figured I'd share some of the locally made items I've stumbled on and liked here on the blog, going room by room, starting with the kitchen. I'll move through the rest of the house in the coming weeks.
Some Middle Tennessee-made kitchen favorites:
Handmade Studio TN Dishware
Machine-made stuff is well and good, but if you're drawn to the charming imperfections that come with real handmade work, take a look at Handmade Studio TN's dinnerware. Nashville's Morgan Williamson makes plates and mugs and the like that have organic shapes and textures and… that human quality that can't be faked (at least effectively). (
Burlap dinner plate, $40 single, $36 in sets of four or more
)
WonderThunder reusable produce bags
If you'd like to tote your vegetables home sustainably, and in style: Check out these reusable organic muslin bags from local textile designer Meagan Claire Hall, aka WonderThunder. You can fridge-store your farmers market finds in the bags too — the cotton helps your greens from getting soggy. (
Single large bag, $10
)
Cutting Board from HollerDesign
Good chance you've already met the work of local furniture designer Matt Alexander, aka HollerDesign — he's responsible for chairs and tables in places like Rolf and Daughters, Barista Parlor and Jeni's Splendid Ice Creams, among many other places around town. He also crafts some of the most beautiful, durable cutting boards you'll ever come across, using wood from his Lascassas farm, milled at his own Cowblade Sawmill. (
Walnut butcher block, $150
)
Shutters & Shuttles Tea Towels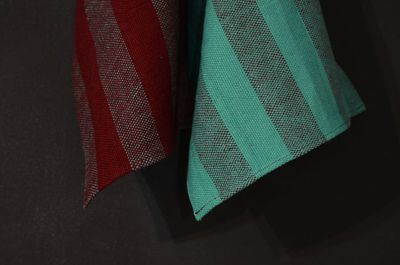 Handwoven cotton/linen towels that are functional (absorbing and such) and nice-looking. I think these look kitchen-y without being flowery, a bonus if you want your kitchen to look nice, but not overwhelmingly feminine OR masculine — just right. (
Pair of towels, $28
)
Steric Drona Wine Racks
All of Steric's stuff is handmade and hand-designed here, and seriously impressive. These wine racks: walnut, cherry, and real classy. (You gotta email: jonathan@stericdesign.com)
Sunday Morning Pancake Mix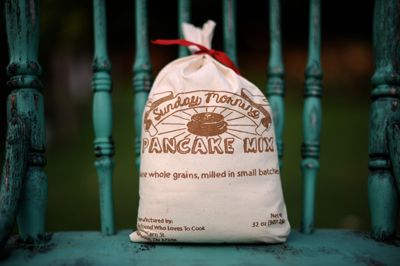 These ain't your average pancakes. The mix, created by local mom Samantha Hamernik Williams, aka My Friend Who Loves to Cook, is stocked with fresh-milled and organic, health-filled grains: wheat, rye, buckwheat, barley, brown rice, oats, spelt, milo, cornmeal and flax. Plus it's really tasty. (
2-pound bag, $16
)
Barrel-aged Trubee Honey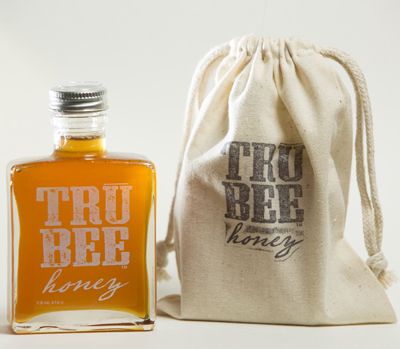 They say local honey has health benefits. True or no, this particular local honey — aged in charred oak barrels that were soaked in bourbon — has definite tea- and cocktail-taste benefits. (
7.5 ounces, $12
)
East Nashville Spice Company Seasoning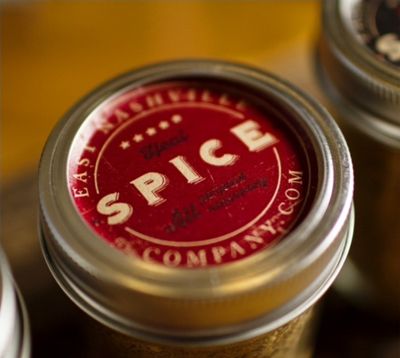 Like things spicy? Give locals East Nashville Spice Company's "Heat" seasoning a try. It's fueled with chipotle, cayenne and habanero, so the bite's strong and tasty. (
5 oz. jar, $13
)
Bongo Java Charbucks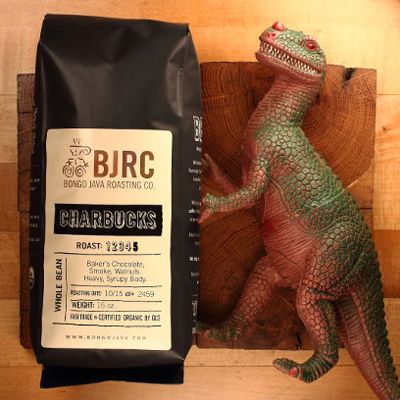 More and more locally roasted coffee is popping up in Nashville, which is a fine thing. One of the good ones — and an OG player: Bongo. I like the Charbucks in part because I'm not against a clever name. But also, if you like a dark roast, it delivers. (
16 oz. bag, $14
)
Olive & Sinclair Chocolate Co. Duck Fat Caramels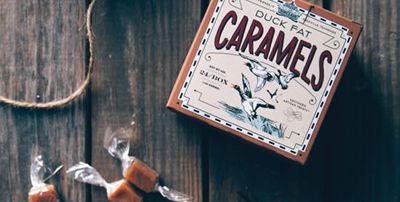 You've probably tried their chocolate, but have you tried these things? Duck fat and sugar -- total health food. But it's GOOD. (
Box of 24, $19.99
)
If you have any local kitchen favorites you'd like to add, I'd love to see them. And if you're on the hunt for the perfect kitchen in Nashville or the surrounding area, let me know — I'd love to help you find it.
Some Nashville homes:
Click here for all the results
Author:
TJ Anderson
Phone:
615-364-1530
Dated:
August 15th 2014
Views:
1,864
About TJ: TJ Anderson is a Nashville Realtor with Benchmark Realty who's helped countless clients both buy a h...