East Side Hootenannys Artists for June 8
by T.J. Anderson
Have you been to the East Side Hootenanny yet? Two of the free concerts were unfortunately rained out, but two more went on as a scheduled and totally, completely, utterly rocked. The forecast is calling for sun this Saturday, so show up at East Nashville's East Park sometime between 4 p.m. and 10 p.m. with a good thirst and a blanket you can chill on. We're sponsoring the event, so do please peel yourself off that blanket long enough to find yourself a Koozie and beer. Here's the lineup and some videos to get you excited. Warning: There's lots of good stuff here.
June 8, 2013, East Side Hootenanny Lineup:
1) Milk Tooth. With an EP out called Wild Before Our Eyes, Milktooth's sound has been hailed as mesmerizing by NPR, vast & unexpected by New York Minute Magazine & infectious by The Dallas Observer. This indie rock band has bopped all around the country but is based in Nashville.
2) Chris Henry. If you're at all a fan of bluegrass you won't want to miss mandolinist Chris Henry, who is the son of noted bluegrass veterans Red and Murphy Henry and who often plays with his band Hardcore Grass. Despite a decidedly bluegrass background, Henry draws from unexpected genres, too. "I've not tried to sequester myself from any of the modern influences, and even though you can't hear it distinctly, the hip-hop is there," Henry has said of his album, Making My Way To You.
3) Roots of a Rebellion. This Nashville-based reggae rock band will be right at home at a summer music festival. They just sound like summer.
4) Heavy Sole. Blues-rock twosome Heavy Sole has been praised for its minimalism. Says the band, We owe our development to all the bars that have put up with our Rock n Roll Antics. Whether its Ohio, Kentucky, Tennessee, South Carolina, Mississippi, Washington D.C. or Alabama, you can always find Heavy Sole cranking up the intensity.
5) Sam Doores + Riley Downing & The Tumbleweeds. A super cool honky tonk New Orleans band that's on the verge of making it big. In October 2012, the band released Holy Cross Blues, which was recorded at Nashville's Bomb Shelter with Andrija Tokic, who co-produced Alabama Shakes' Boys & Girls and Hurray for the Riff Raff's Look Out Mama.
6) Charles Walker & The Dynamites. This band's album Love Is Only Everything, out this past April, includes a duet with Bettye LaVette and has earned them all kinds of accolades. That first record was kind of a James Brown, funk-explosion kind of thing, bandleader Bill Elder (who plays under the pseudonym Leo Black) told The Nashville Scene earlier this year. The next one moved more into the social-consciousness part of soul. Having worked with Charles for the last six or seven years, and being on the road and playing together, we have found Charles' greatest strengths as a vocalist.
And the lineup for June 15:
Vitek
Frances & the Foundation
Kat Smo
The Future
Space Capone
Planning on coming to the East Side Hootenanny? Please help us spread the word by inviting your friends on Facebook. You can find the East Side Hootenanny on Facebook here, on Instagram here, or on Twitter here.
Plus, we want to know: What's your favorite thing about Nashville's East Side Hootenanny? Tell us in the comments.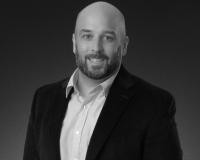 Author:
TJ Anderson
Phone:
615-364-1530
Dated:
June 7th 2013
Views:
2,685
About TJ: TJ Anderson is a Nashville Realtor with Benchmark Realty who's helped countless clients both buy a h...