Easy Ways To Make Your Home More Energy Efficient Ahead Of Earth Day
by TJ Anderson
This coming Friday, April 22, is Earth Day, marking the 46th year of an effort to put a focus on doing better for the planet. It's a worthwhile effort, inarguably, since most of us tend to make pretty regular use of Earth.
Something I think about in particular as Earth Day rolls around: things we can do to make our homes be a little more friendly to the planet we all enjoy so much.
There are plenty of big things you can do — I wrote earlier this year about some of the practices Nashville builders Paragon Group utilize to create more energy-efficient homes, like installing EnergyStar certified appliances, doors and windows and using cellulose insulation. But even if you're not in a position to make big changes, there's easy stuff that can help limit what you're wasting, both in terms of energy and money.
I gathered up a handful of things here that you can do to make your home more energy efficient, without spending a bunch of time or investing a bunch of cash. Being a better earth-dweller really can be pretty easy, promise. (If you're wanting to go big, though, and are hoping to buy a home that's super energy efficient, let me know — I'd be glad to point you in the right direction.)
Easy ways to make your home more energy efficient in time for Earth Day
Swap your bulbs

You've heard this before, I'm sure, but it bears repeating, because it's so effective, and so easy. Ditching those standard incandescent bulbs for efficient LED ones drops your bulb-energy use by around 75 percent. (Most of the energy incandescent bulbs use ends up getting turned into heat — somewhere around 90 percent.) And yes, LED bulbs are significantly more expensive, but it all evens out — they last around 25 times longer. (Particularly awesome if you have high ceilings and would prefer to get up on a ladder a whole lot less frequently.
In your own home, this quick and easy change can cut your energy waste considerably; countrywide, the Environmental Protection Agency predicts that broad LED adoption by 2027 could save around $30 billion.

Change your washing habits
Habits are hard to break, yes, but a few (comparatively) easy changes in your dishwasher/clothes washer use can make a big difference. First thing to think about: Wait until you have a full load to run, whether we're talking clothes or dishes. You're wasting less, and that adds up — even if you, say, run your washing machine on the medium setting, you're still using more than half the energy and water a full load uses.
A few other easy things:
The hot setting doesn't do all that much to get your clothes cleaner, but it does use a bunch more energy. Unless you're struggling with a mud-run uniform, warm'll do the job, and save energy.
A lot of us have a habit of pre-washing dishes before we put them in the dishwasher, but you don't really need to, aside of getting the big stuff off. It's an extra and unnecessary use of water (I've seen figures saying you can save up to 6,500 gallons of water annually by not doing it). And hey, it's faster/easier to get the sink empty when you don't.
Simple but easily forgotten, too: When you don't clean out your dryer lint trap and dryer vents, the machine works a lot harder to get the job done, wasting a lot of energy in the process. (Not to mention, clogged dryer vents can be a major fire hazard.) So de-lint regularly, and if you can swing it — especially now, with our nice spring sunshine — hang stuff out.
Change your shower head to a low-flow one
This is a little more involved than changing a lightbulb or a habit, but changing a shower head really isn't that hard (here's a how-to from the DIY Network), and if you hire someone, it's usually not too expensive. And changing your standard one out for a low-flow shower head can do a lot to curb your water waste. Depending on the study you look at, a standard shower head dumps 2 1/2 gallons of water every minute, and since it's heated, that's water that carries extra spent energy with it. Almost 20 percent of the water we use in our homes goes with showering, and the average family in the U.S. uses around 40 gallons a day just getting clean. Efficient, low-flow shower heads have rates below 2 gallons per minute, which the Environmental Protection Agency says can cut back the average family's use by almost 3,000 gallons a year. Not bad for one simple fixture. (If you wanted to go full eco warrior, some shower heads even have a pause button that'll let you cut the flow when you're not rinsing.)
Click your water heater setting down a notch or two
A lot of us live with (or are) that person who can't resist a skin-blisteringly hot shower. But it takes a lot of extra energy to boil yourself like that, and it doesn't have an appreciable effect on getting you, your clothes or your dishes cleaner. Try a setting around 120°F to 130°F. It'll be more efficient, even if someone has to miss out on their daily lobstering.
Install a programmable or smart thermostat

A lot of us waste a bunch of energy heating and cooling our homes when we're not there, which is understandable — we don't really want to come home from work into a stifling hot/freezing cold house. But that's part of where a programmable thermostat is great. Set yours to your schedule, so it's saving energy while you're gone, and kicking back into gear in time to make things comfortable when you walk in the door. Smart thermostats take things a step further, some learning your habits and following up accordingly, sensing temperature/humidity changes and the like. Many can also give you real-time feedback on your energy use, too, so you can further tweak things for maximum savings. They can be a little pricey up front, but I've had a lot of homeowners tell me the smart thermostat investment evened out really quickly with energy-bill savings.
Swap those air filters regularly
When you don't change your air filters, it's a) contributing to your HVAC cycling gross air and b) making the system work harder than it has to, wasting energy. Most recommendations are to change the filters once a month (though I've heard some companies say two). Just buy a bulk package, and get in a routine — pay the bills, change the filters.
Use your ceiling fans
I know, we're in the South, so we're all trained to crank the AC during the summer just to survive without becoming twice-baked potatoes. But don't underestimate your ceiling fans — if you've been ignoring them, turn up the thermostat a few degrees and crank up the fan, which cools a lot more efficiently. Often forgotten, too: the switch on your fan that flips the direction for winter, making the fan shove that nice warm air back down toward you. A great winter efficiency tip that requires almost no effort.
Any tips to add, eco-minded friends? I'd love to hear some other ways to curtail energy waste.
If energy efficiency is on your mind as you're house hunting, I can definitely help — give me a call or send me an email!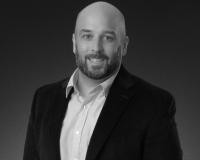 Author:
TJ Anderson
Phone:
615-364-1530
Dated:
April 18th 2016
Views:
778
About TJ: TJ Anderson is a Nashville Realtor with Benchmark Realty who's helped countless clients both buy a h...