Energy Efficiency And Sustainable Features In New Nashville Homes
by TJ Anderson
The two new homes we listed in Salemtown last week have a ton going for them: sleek and beautiful, modern design; a location in a vibrant and growing part of town; upscale finishes; tons of living space for the money… and that's just for starters.
Less obvious but massively important: Builders Paragon Group also outfitted these homes with their trademark energy efficiency and sustainability — touches that not only contribute to more responsible development in Nashville, but save new homeowners money on energy bills, too.
Want more insight into the specific methods and upgrades Paragon utilizes, and their effects? Here's a deeper look:
Energy efficiency and sustainable features in Paragon Group homes


LED lighting
If you're comparing efficient LED lighting to traditional incandescent, LEDs use around 75 percent less energy and last 25 times longer. That's a huge impact in your home, but there's a broader impact, too — the EPA expects widespread use of LEDs by 2027 to potentially save $30 billion in U.S. energy costs. Huge.
Dual-flush toilets
You might be amazed at how much wasted water an older, inefficient toilet contributes to — they can use as much as six gallons per flush. Modern dual-flush toilets, on the other hand, start off far more efficient (around 20 percent), and offer the option of a short and full flush, the shorter flush using under a gallon.
EnergyStar certification
In order for a new home to receive EnergyStar certification, it needs to meet a series of requirements that insure it was built from the foundation up to make more efficient use of energy, from minimizing the loss of conditioned air through windows, doors and walls to systems that offer peak performance. On average, an EnergyStar-certified home — like the ones Paragon Group builds — provides its owner with energy savings of 30 percent as compared to other new construction homes. When we're comparing to existing homes, the average is closer to 50 percent. That usually amounts to an average annual energy savings of $300 — no small deal.
Some of what Paragon Group installs to meet EnergyStar standards:
Enhanced insulation
Exterior walls in these two Salemtown homes are insulated with sprayed cellulose insulation, the benefits of which are big and many. Cellulose starts off with a far higher R-value than conventional insulation (the figure that shows how well a material resists temperature fluctuation). Then you throw in the sprayed installation, and you're removing voids and gaps around wires, pipes and the like that could further limit your insulation's efficiency. Cellulose is better at blocking moisture and sound, and it's also accepted as the safest fire-barrier material. In these homes' attics, you have foam insulation bringing a vastly superior air barrier, which helps keep those areas from being the huge heat losers (or adders) they usually are.
Efficient doors and windows
EnergyStar-certified doors and windows have to meet stringent energy-transference requirements, and the result is a home that's more comfortable — no freezing-cold glass in the winter, protection from the baking heat in the summer — and more efficient (the average energy savings nationwide is 12 percent). Added benefit: Special coatings on EnergyStar-certified glass reduce UV transference, too, which can keep floors, curtains and the like from fading.
Efficient HVACs and heat pumps
Earning EnergyStar certification for these systems doesn't end with choosing and purchasing more efficient units (though it does start there). To be certified, systems need to be installed and connected to a properly and efficiently sealed duct system, operating with sufficient airflow, sized precisely to the home's needs and inspected by third-party energy raters. Done right, you're usually looking at a 30 percent savings in heating and cooling costs. (To earn this certification, things have to be done right.)
Fresh air ventilation
You breathe better in EnergyStar homes not just because you're wasting less energy. Fresh-air ventilation systems allow a controlled amount of outdoor air into the home, with all the air cycling through a high-performance filter. This decreases the levels of dust, dander, pollen and other allergens, which helps you breathe easy, figuratively and literally.
Energy-efficient appliances
EnergyStar-certified appliances are better on a lot of levels. There's the energy savings — these dishwashers routinely use 40-plus-percent less energy, refrigerators around 15 percent than average new units, and on and on. (A full package of EnergyStar appliances can knock energy costs down $80 a year, as compared to standard appliances.) Beyond, better-made appliances break down less often, bringing fewer headaches and fewer repairperson calls, plus an overall longer appliance life.
These efforts make a big difference in both the immediate and broad sense, and I'm excited to be sharing these two remarkable Paragon properties in Salemtown. Click the addresses or photos below to see more, and if you'd like to see either home, or both, in person, reach out and let me know!
We'll also be hosting Open Houses at both properties this Sunday, Jan. 17 from 2-4 p.m. Come by and see how gorgeous energy efficiency can be.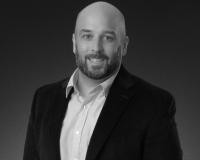 Author:
TJ Anderson
Phone:
615-364-1530
Dated:
January 12th 2016
Views:
1,079
About TJ: TJ Anderson is a Nashville Realtor with Benchmark Realty who's helped countless clients both buy a h...