Enjoy The Flavors Of The Franklin Wine Festival And Help A Great Cause
by TJ Anderson
There are plenty of good reasons for planning to hit the Franklin Wine Festival on Friday, October 16: the 300-plus wines you'll have the opportunity to taste, the 30-plus local restaurants serving food to go along with those wines, the fun and friendly setting at the industrial-cool Factory at Franklin…
Definitely the best reason: The event, now on its 11th year, benefits the work Big Brothers Big Sisters of Middle Tennessee do every day to help children in our community.
Kids who get involved with Big Brothers Big Sisters work with a one-on-one mentor, and those mentors have helped countless young folks focus on studies to improve grades, steer clear of risky behaviors and all-around work toward a bright future. Role models make a big difference, and Big Brothers Big Sisters of Middle Tennessee works to provide many, from Davidson and Williamson out to Wilson, Rutherford, Dickson, Cheatham, Hickman, Robertson and Sumner counties.
Although the Brothers and Sisters at Big Brothers Big Sisters are volunteers, there are significant costs with keeping a mentorship program like this running, from background checks to ongoing support. (It's as much as $1500 per child.) Events like the Franklin Wine Festival are an important contributor to keeping that good work going.
If you're moved by the good these folks do, there are a few ways to get involved with the Franklin Wine Festival's Big Brothers Big Sisters fundraising efforts.
Sort of a throwback to homecoming, the Franklin Wine Festival has a Royal Court — the Queen and King of the Vines, with contenders competing for a crown by fundraising for the cause. (Every dollar raised counts as a vote, and the two top vote grabbers snag the thrones.)
Our friend Karen Tallier (a talented music marketing/publicity pro with Streamsound Records) was nominated for the Court, and we're throwing our support behind her by throwing our support toward Big Brothers Big Sisters.
If you'd like to join us in supporting Karen and Middle Tennessee mentors and mentees, here's a quick cheat sheet:
Hard to beat the opportunity to do good while sipping a few glasses of the good stuff.
For more on the fest — from the fundraising efforts to the soon-to-be-announced wines and restaurants you'll see there — visit the official Franklin Wine Festival website.
Good luck, Karen!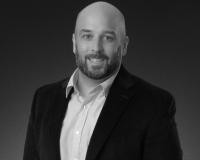 Author:
TJ Anderson
Phone:
615-364-1530
Dated:
August 25th 2015
Views:
1,200
About TJ: TJ Anderson is a Nashville Realtor with Benchmark Realty who's helped countless clients both buy a h...