Everyone Keeps Talking About Health Insurance Reforms
By Guest Blogger & Health Insurance Expert, Eric Jans








Why does everyone keep talking about healthcare reform?
You probably have heard it thrown around for the last couple of years: Obamacare, healthcare reform, the Affordable Care Act. Suddenly though, everyone is talking about it and like most people you probably haven't been following the details and wonder if it has to do with you at all. You already have health insurance, right? So what's to think about?
Well, I am here to tell you that everything you knew about health insurance has changed virtually overnight and you will be making some new decisions in the coming months. Starting October 1st sign up for the new plans, which roll out January 1st, 2014. Unless your plan is "grandfathered", meaning that you have had it before March of 2010, your plan will be changing to comply with the new law.
So what's different? Most likely the first thing you will notice is the price. All of the new plans have to accept pre-existing conditions, in fact there won't be any health questions on the application. They also will do away with annual and lifetime limits on coverage and have to cover defined "essential health benefits", like maternity care, mental health and pediatric care to name a few.
So with all the new bells and whistles, prices are going to go up... right? YES, but they have spread the price increases out in such a way that some people will actually see a large reduction in price. Generally men will pay more than they used to, women will pay less. Young people will find that their policies may have doubled in price, where someone in their 60's could be paying less than they used to.
Soon you will be deciding if you like your plan or want to shop. There are plans in five categories: catastrophic, bronze, silver, gold and platinum. You can buy products privately like you do now (called Off Marketplace) or through the government (On Marketplace). The Marketplace is where you would go for insurance if you are applying for a tax credit, based on your income, to offset the cost of the insurance.
With over 150 plans to choose from and multiple insurance companies vying for your business, you are going to need some guidance. What I do, as a licensed health insurance agent, is show you a comprehensive comparison of the available plans and walk you through the process, at no added cost. I call it a value-add because now you have someone on your side who knows what it all means. A good agent will also tell you year to year whether the plan you picked is still the right one. I can help whether you are looking On or Off Marketplace having recently been certified in the Federal health insurance exchange process.
Healthcare reform is here and will affect you. Soon you will be getting a letter from your insurance company telling you about how your policy will change and what the new rate will be.
When you are ready to take a look, I would love to help you choose the right health insurance plan for your family.
**To Contact Eric, check out our resources page here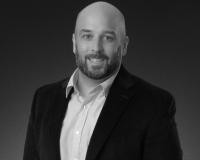 Author:
TJ Anderson
Phone:
615-364-1530
Dated:
October 1st 2013
Views:
5,093
About TJ: TJ Anderson is a Nashville Realtor with Benchmark Realty who's helped countless clients both buy a h...