Famous Nashville Foods That Are Not Hot Chicken
by TJ Anderson
I think at this point, it's safe to say that Nashville's beloved signature food, hot chicken, is having a national moment. KFC and O'Charley's are serving it at their chain restaurants, and restaurateurs are bringing our heat to cities across the country, from Indianapolis to Cincinnati to Brooklyn.
It's all very exciting. Sort of. There's also the side of it that feels like everyone's trying to steal our special precious, and the side of it that seems maybe weirdly reductive — we're more than hot chicken here! (But also, we're a lot of hot chicken, and I'm cool with that not changing.)
So yes, Nashville is very famous for hot chicken. But hot chicken isn't the only Nashville food item on the national/international A-list, and here's a little bit of proof:
Famous Nashville foods that are not hot chicken
Loveless biscuits
Nashville doesn't have a patent on biscuits or anything, but if there are any particular biscuits in the South that have legitimate fame, it's our own Loveless Cafe's. Their flaky deliciousness has been spoken of the world over, enough to earn dearly departed "Biscuit Lady" Carol Fay invites from a big helping of TV personalities, from Ellen DeGeneres and Martha Stewart to Conan O'Brien. The Food Network even invited her to biscuit-battle celeb chef Bobby Flay on his show, Throwdown. Carol Fay may be gone (and very much missed), but her biscuit legacy lives on at 8400 Hwy 100, seven days a week.
Mitchell Deli's Asian flank steak sandwich
A few years back, Travel Channel host Adam Richman wandered the country searching for the best sandwich in America, while filming, coincidentally enough, Adam Richman's Best Sandwich in America. Wouldn't you know it, he found one right here, in tight-knit Inglewood (Riverside Village, to be specific), at Mitchell Delicatessen. The sandwich in question — their Asian flank steak sandwich — has wonderfully marinated meat with a little red pepper bite, plus a bright pickled giardiniera and a toasty ciabatta roll. And yeah, it's crazy good (so are pretty much all their sandwiches), and still served at 1306 McGavock Pike.
Las Paletas

Well before "New Nashville" and nationwide upscale food kudos were a regular thing here, the folks at Las Paletas were taking the popsicle to gourmet places. Technically, these are just kind of like popsicles — paletas, a Mexican-born treat, are fresher and broader and… gooder. With creative flavors like hibiscus, avocado and "hot" chocolate with chili peppers, Las Paletas earned local fame, then beyond-local fame, also showing up on Throwdown with Bobby Flay. (Spoiler alert: Sisters Norma and Irma Paz FLEXED.) Stop by 2911 12th Ave. S. in 12 South to enjoy a sweet, fresh, wonderfully Nashville treat.
Bonuts from Biscuit Love

Cronuts might be the most famous fried thing this side of hot chicken, but look out — Nashville-born bonuts might be catching up. Haven't had them yet? Short description: Biscuit Love takes their exceptional biscuit dough and fries little globes of goodness, lemon mascarpone and blueberry compote on the side. When Bon Appétit rounded up America's Best New Restaurants for 2015, Biscuit Love's place in The Gulch was on there, and the bonuts were on the to-order directive. Also — clearly the most telling metric of a food's fame — they're among the most Instagrammed foods in our city.
Christie Cookies

If you've ever stayed in a Doubletree Hotel, you've come face to face with a famous (and warm) Christie Cookie upon arrival. But did you know those sweet and wonderful greetings are from Nashville? Yup, born and bred. And these days, easy to grab at their Germantown headquarters 1205 3rd Ave. N., before sleeping in your own bed.
Goo Goo Clusters

Maybe Nashville's longest-standing famous food: The chocolate, caramel, peanut and marshmallow nougat marvel known as the Goo Goo Cluster traces back to 1912, and although it's particularly famous in the South (especially if you're a longtime Grand Ole Opry listener), you can find them from Los Angeles to Long Island. Or, say, in the Dessert Bar in the Goo Goo Shop downtown (116 3rd Ave. S.).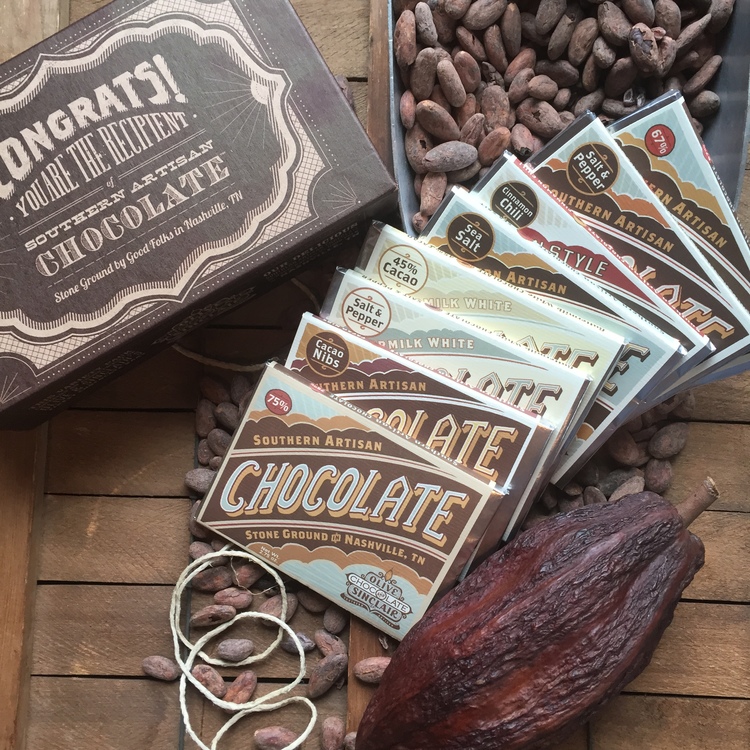 Olive & Sinclair chocolate

East Nashville's Olive & Sinclair Chocolate Co. has been called a lot of good things by a lot of folks: creators of the nation's outstanding confection (the Specialty Food Association SOFI awards); the food category winner in the Garden & Gun Made In The South Awards; "Small Batch Superstars" by Food & Wine. It's all warranted. Although people can buy O&S confections all over the place these days, we can visit their Wonka-esque factory at 1628 Fatherland and see how the magic is made whenever we want (if they're open), too. A hometown something-special.
Meat-and-three delicacies

A soulful meat-and-three meal is a popular thing all around the South, but some say the term got its start here. And anyway, if you're looking for famous Nashville foods, next to hot chicken, you'd have a hard time pointing to something else as omnipresent. There are any number of top-notch places to find your meatloaf/chicken/ham/roast beef/mac-n-cheese-as-a-vegetable, but locals and visitors alike never go wrong with the justifiably famous Arnold's Country Kitchen (605 8th Ave. S.), doing it right for more than three decades, and full of fame calling cards (just a few: they have a James Beard America's Classics Award, and were on Guy Fieri's Diners Drive-Ins and Dives ).
The Nun Bun

Back in the mid-'90s, a cinnamon bun bearing a striking (OK, passing) resemblance to Mother Teresa was discovered at Nashville's Bongo Java. And with due deference, the famous "Nun Bun," as it was to be called later, was encased in shellac and placed in a glass case to be loved on forever. That is until some terrible person absconded with the Bun in 2005, leaving countless Nashvillians broken-hearted. It apparently showed up two years later in Seattle, but I'm not completely sure where it went from there. Wherever you are, Nun Bun, Nashville will never forget you.
What would you add? Anything Nashville-hotter than hot chicken that I forgot? Hit me.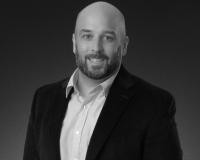 Author:
TJ Anderson
Phone:
615-364-1530
Dated:
March 8th 2016
Views:
2,791
About TJ: TJ Anderson is a Nashville Realtor with Benchmark Realty who's helped countless clients both buy a h...