Find Your Perfect Nashville Area Oktoberfest Celebration
by TJ Anderson
It's only really been over the past decade or so that Nashville's started to stake a claim as a unique destination for beer lovers — we still have a relatively small number of homebred craft breweries, but they're mighty.
For going on 40 years, though, Nashville's been a solid Oktoberfest town, and those tend to be as close to a Bonnaroo for beer lovers as you're gonna get.
The Oktoberfest is in Germany, of course, and it's mammoth on every front, from how long it's been around (200-plus years) to how long it lasts (more than two weeks) and how many people attend (millions every year, according to stats I've seen). Nashville's Oktoberfest is just a tad smaller, though it's still super fun, and a great excuse to explore lots of great beer, German and local.
That big celebration isn't the only Oktoberfest-related festivities in the area, though — you have lots of options this year, from Nashville to Gallatin to Murfreesboro, and I've rounded up a bunch that I've come across here.
Nashville-area 2016 Oktoberfest celebrations
This year's 37th Annual Nashville Oktoberfest is set for October 7-9, and over those three full days of celebration, we'll get to enjoy German beer, German food, German music and — just a guess — probably a few lederhosen. Everything goes down, naturally, in Historic Germantown, with nine city blocks getting closed off to let vendors and attendees frolic. Organizers are expecting close to 200,000 people over the course of the free fest, so pro tip: Uber/Lyft/cab it if you can. Another pro tip: If you haven't spent much time in Germantown, use this as a chance to explore. It's a really cool community.
Oktoberfest at Smith & Lentz Brewing Company
One of Nashville's newer craft breweries, East Nashville's Smith & Lentz opened late last year, kind of just post-Oktoberfest time. Now that they have their legs firmly underneath them, they'll be celebrating at their taproom in 2016, unveiling a seasonally appropriate Festbier at an Oktoberfest party on Saturday, September 17. "It's pretty much why we opened the brewery," the Smith & Lentz folks say — they've been particular about their German-style Pilsner, too, so as local breweries go, it's a solid fest bet. Food and music details are still forthcoming, but the party runs noon to 11 p.m. at 903 Main Street.
DOWNTOWN
Mill Creek Brewing Oktoberfest at Flying Saucer
Nolensville-based Mill Creek Brewing is a rising star on the local beer scene. They just opened their taproom to visitors, and for this particular season, they'll be sharing a new Oktoberfest Märzen at a downtown Nashville Oktoberfest bash, hosted by Flying Saucer (111 10th Avenue South). German music, food and prizes are in the mix — including a "best-dressed" contest, so… Lederhosen. The party kicks off at noon on September 24.
Oktoberfest 2016 at Foxland Country Club
If your Oktoberfest tastes run more upscale and lakefront-y (and you tend to stay north of Nashville), your best bet is to head up to Sumner County on Thursday, October 6, for the second annual Oktoberfest celebration at the Foxland Harbor Clubhouse (1445 Foxland Boulevard, Gallatin, TN). This one's a ticketed, all-in affair: With a $50 admission fee, you'll have German food and German beer, plus music and more. And the proceeds will benefit the Literacy Council of Sumner County. Things kick off that night at 6, and tickets are available now through Eventbrite.
Oktoberfest with Craft Brewed and Blackstone Brewing Co.
Want to do Oktoberfest big, but not quite as big as the Germantown party? Head south instead of north for Craft Brewed's two-day celebration, in partnership with Nashville brewers Blackstone. On September 16 and 17, they'll be tapping some special German beers, offering up housemade sausages and pretzels and handing you a custom 20-ounce stein to enjoy your beverages in. If you're doing just one day, a pass ($20 advance/$25 day of) gets you your stein, your first pour, a pretzel and a sausage. A two-day pass ($30 advance/$35 at the door) doubles everything except the stein. Tickets are on sale now through Eventbrite, and Craft Brewed is located at 2502 Franklin Pike.
MURFREESBORO
Oktoberfest at Oaklands Mansion
If you're a 'Boro dweller, you don't have to head to Nashville to take in some Oktoberfesting. The Oaklands Mansion hosts its second annual celebration on September 24 from 5 to 9 p.m., with a mix of local craft breweries — including Murfreesboro's own Boro Beards Brewing and Cedar Glade Brews — and retailers, plus food trucks and restaurants and live music. Tickets are $35 advance/$40 day of for drinkers, $15/$20 for drivers and $5/$10 for children 5-15 (on sale now through the Oaklands Mansion website). It'll be a particularly pretty party, too, since the mansion is in Oaklands Park, an arboretum and natural wetlands.
Hope one/several of these suits your Oktoberfest needs. And if I can ever help you find a home that suits your beer-lover leanings — closer to breweries, maybe with a bar already in place? — let me know!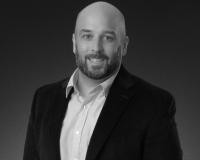 Author:
TJ Anderson
Phone:
615-364-1530
Dated:
September 7th 2016
Views:
896
About TJ: TJ Anderson is a Nashville Realtor with Benchmark Realty who's helped countless clients both buy a h...