Freshen Curb Appeal On Your Nashville Home With New House Numbers
by TJ Anderson
Getting your Nashville home ready to sell can be a multi-level process — there's catching up on deferred maintenance, decluttering, maybe staging. A lot of time-consuming projects can end up on your list.
But something I often say about freshening up a place to sell: Small things can make a big impact. New kitchen cabinet pulls and fresh linens are a good example. And on the curb-appeal front, here's one of my favorites: house numbers.
The little pieces of decor that tell the world your address are so often glazed over, and I'll never understand why. Their purpose is to be noticed, and they usually are. So when they look dingy and outdated, it helps set a tone for your home.
While you're addressing your curb appeal — trimming up beds and power-washing walkways and the like — take a look at your house numbers. Are they leaving something to be desired? Replacing them is usually inexpensive and easy, and it makes an impact, I promise.
For inspiration, here are a few house number options I really like, suited for various home styles: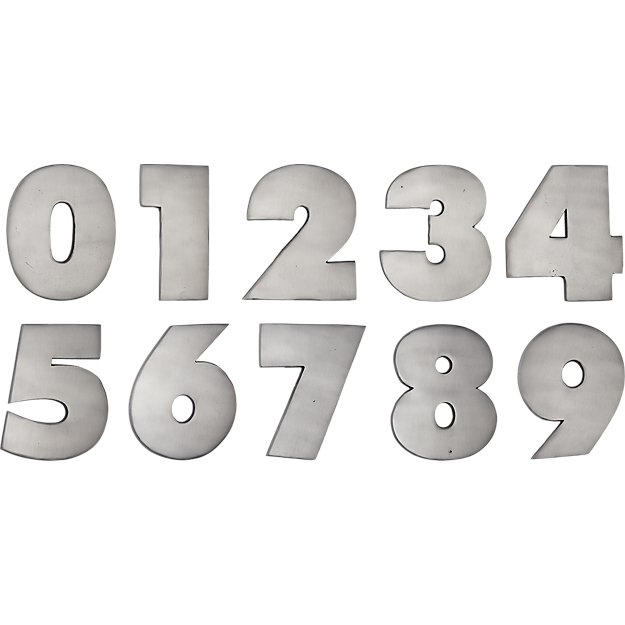 ($8.99 on sale)
These heavy, modernist numbers can sit flat against your facade or float. Either way, they're bold and beautiful, and I think a particularly good choice if your address is on the lower-number side, since they're so formidable. If all you've got is a 4 or a 12, it's nice to give them a chance to make an impact.
Rejuvenation Mission House Numbers

($29)
Rejuvenation is kind of a treasure trove of cool house numbers — particularly if you want something really different, like a neon-sign look or house numbers that look like street signs. I particularly love their oil-rubbed bronze Mission House Numbers. On Mediterranean-style homes, cottages, classic Craftsman properties, I think they look spot on.
($109, plus numbers, $18 apiece)
This is a step beyond just house numbers, but I love the aesthetic. Portland's Schoolhouse Electric designs all kinds of cool home goods, from chandeliers down to drawer pulls. To dress up a modern entryway, they have this steel planter box, on which you can plant the necessary number of their magnetic house numbers. It's a super clean and stylish look that creates a seriously stylish hello.
($14)
There are certain historic homes that just call for tile-style house numbers. You can find them from lots of shops; these Anthropologie numbers are among the ones I like the most, because they're classic and graceful, but not too delicate.
($4.59-$7.99)
I think we all know by now not to sleep on Target for decor — they've really come to lead the stylish/affordable home-goods march. Their options for house numbers aren't particularly broad when it comes to design, but they do offer choices in finish. Copper, brass and bronze have been on the rise for a while, and I love the warmth these antique copper numbers bring to an entrance.
($70)
These are, admittedly, pretty intense. But sleek modern homes are popping up all over Nashville nowadays, and future-is-now design like this plays up their aesthetics.
What do you think — like/love/loathe my choices? Feedback always welcome.
If you're thinking about selling your Nashville home and need some professional guidance, I'd love to help. Reach TJ Anderson Homes here.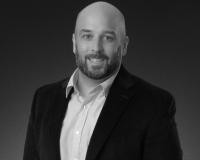 Author:
TJ Anderson
Phone:
615-364-1530
Dated:
July 11th 2017
Views:
277
About TJ: TJ Anderson is a Nashville Realtor with Benchmark Realty who's helped countless clients both buy a h...