Fun Salvage Yards In Nashville
by T.J. Anderson
You haven't lived until you've ventured to Hailey's Salvage yard on Dickerson Pike. It's quiet as a graveyard and located on the end of Dickerson Pike near downtown (not far from the infamous buffalo statues). It's the place to go to find building materials that have been salvaged from demolitions and renovations around the city. Or, if you're not in need of building materials, it's also a great place to just to wander around and be sort of disconcerted by the sight of it all.
If you aren't familiar with Hailey's, it's basically one enormous heap of rusty toilets and clawfoot tubs in disrepair, stacks of doors, windows, and shutters that are 12 feet-deep. There's some furniture tucked in here and there, and there are milk crates brimming with rusty hardware. There are chippy mantles and pedestal sinks, and occasionally you'll run into an actual human being rummaging around through a pile of something. There's something poetic about all the clutter and disorganization. This is the kind of place that 10 years ago, 20 years ago, probably looked exactly the same as it does now.
There aren't prices on anything. Instead, you have to find someone to ask, or go up to the front office. I actually don't think the deals are all that swell--at least not unless you get lucky. But you're bound to find something at Hailey's that you won't find anywhere else.
Another great place to shop for salvage materials in Nashville is the Habitat for Humanity Home Store. There are two locations near downtown Nashville. ReStore 1 at 1001 Eighth Avenue South offers gently used items for home and office, while ReStore 2 at 908 Division Street is where you can find building materials and supplies, cabinets, and major appliances.
Are there some great salvage yards in the Nashville area that I don't know about? Fill me in.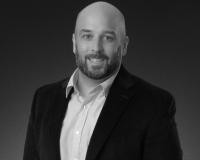 Author:
TJ Anderson
Phone:
615-364-1530
Dated:
April 9th 2013
Views:
4,392
About TJ: TJ Anderson is a Nashville Realtor with Benchmark Realty who's helped countless clients both buy a h...