Game Of Thrones Cocktails To Prep For The Upcoming Nashville Convention And Bar Crawl
by TJ Anderson
Remember a while back when I mentioned that a Game of Thrones convention was coming to Nashville? Two follow-up notes:
1) It's almost here — the Con of Thrones is set to go down June 30 through July 2 at the Gaylord Opryland Resort, with actors and actresses from the obsessed-over HBO series (from rotten Ramsay Bolton to mysterious Melisandre), and thousands of fired-up (and iced-up) fans.
2) If you're not a Game of Thrones fan and were hoping the revelry would be confined to the convention hub, bad news: There's a pub crawl too.
About that last part: On Friday, June 30, Crawl Nashville 615 leads a Crawl of Thrones, kicking off at Tin Roof Broadway downtown at 6 p.m., and wandering through a mix of to-be-named locations for themed drink specials, costume contests and more.
For con-goers, costumes tend to be legit business, so if you're out and wandering downtown that night, there's a good chance you'll see some serious Night's Watch fur and leather, despite it being nearly July in Nashville. Be prepared (and impressed).
With the Con and the Crawl coming, I started thinking about what the best Game of Thrones-themed drinks might look and taste like. While I was sketching ideas in my head, it occurred to me to ask the Internet… and of course there's a spectacular glut of Game of Thrones cocktails out there, concocted by bartenders of note and amateur mixologists alike.
Below, a few of the favorites I came across. I'm not gonna make the crawl, myself, but I may try a few of these at home — if not that night, definitely when the seventh season premieres on July 16.
'Game of Thrones'-inspired cocktails
Mother of Dragons

Lucid Absinthe, Sobieski black cherry vodka, lemon-lime soda, raspberry liqueur
Recipe: Maxim.com
The Night's Watch

Chilled coffee, Benedictine, maraschino liqueur
Recipe: Paste Magazine
White Walker

White chocolate liqueur, vanilla cream soda, Blue Curaçao
Recipe: BuzzFeed
The Targaryen

Usquaebach Reserve Blended Scotch Whisky, Domaine de Canton ginger liqueur, black tea, honey syrup, aromatic bitters, lemon peel
Recipe: Popsugar
The Red Wedding

Gin, cranberry shrub, sparkling wine, cardamom bitters
Recipe: Mother Magazine
The Hodor

Absinthe, crushed ice, Byrrh Grand Quinquina, grapefruit peel
Recipe: Slate
Wildfire shot

Melon liqueur, Gin, Bacardi 151, lighter
Recipe: Nerdist
To be fair, some of these actually sound pretty gross. But they definitely look the part. Any go-to Game of Thrones-inspired cocktail recipes to share? Ideas welcome.
And if I can help you find a new home to host your next viewing party in Nashville, let me know. (And hurry, we're cutting it close for this season.)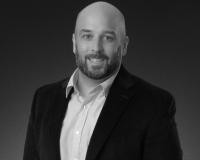 Author:
TJ Anderson
Phone:
615-364-1530
Dated:
June 12th 2017
Views:
419
About TJ: TJ Anderson is a Nashville Realtor with Benchmark Realty who's helped countless clients both buy a h...