Get To Know Edible Gardening In Nashville With Nashville Foodscapes
by TJ Anderson
Since we wrapped the landscaping on our latest build, 2510 Foster Avenue in Woodbine, I've had plants, shrubs and trees on my mind. I do a lot of my own landscape design, and I'm always looking to learn more.
One approach I haven't taken on yet, but that I'm exploring the benefits of: foodscaping.
Not familiar with the practice? The term's pretty self-explanatory (it's also called edible landscaping or food gardening), but here's a general gist: It's landscape design that's focused specifically on integrating food-producing plants. Instead of organizing your garden beds to look pretty, you're laying things out on your property to look pretty and provide fresh produce for you and your family — about the most locavore-centric eating you can get.
A lot of us get into at least a small degree of what foodscaping is built on — if you have a raised garden bed with some strawberries and basil in it, you're kind of dipping your toes in. But full-on foodscaping can turn your whole yard into a functioning food garden, with edible and medicinal herbs and flowers in your front garden beds, a forest garden around your property with fruit and nut trees… even replacing your lawn with buckwheat.
A convenient thing for people in Nashville who are interested in bringing some edible landscaping into their home: We have a local company here that's entirely focused on foodscaping, called Nashville Foodscapes.
They're doing some beautiful work, as you can see from the photos included here. (Check out more in the Nashville Foodscapes galleries.) But beyond that, they're helping homeowners take advantage of the benefits of foodscaping. Among those benefits:
— giving you access to fresh, nutritious food that can exceed "organic" standards for a fraction of the price
— helping you spend less time mowing, by replacing square grass footage with low-maintenance areas or beds
— helping you cut down on fuel and chemical use by bringing a landscape onto your property that doesn't fight nature, but works with it
There are lots of online resources that can get your familiar with foodscaping concepts. A few I've bookmarked:
— Living Homegrown tips on foodscaping/edible landscaping
— a few easy foodscaping tips from VegetableGardener.com
— Foodscaping tips from gardener Brie Arthur
But if you'd rather turn to the pros, Nashville Foodscapes does everything from consultations on overall foodscaping strategies to full foodscaping design, installation and help with maintenance. Here's a full rundown of Nashville Foodscapes' services.
For a complete look at what Nashville Foodscapes does and why they do it, head to NashvilleFoodscapes.com.
Have you done any foodscaping on your property? I'd love to see it — please share some photos with us on the TJ Anderson Homes Facebook page.
Are you just about to start househunting in the Nashville area? I'd love to help you find the perfect place to do your spring gardening, whether that means planting a few flowers or getting a full foodscaping plan together. Call or email TJ Anderson Homes, and tell me about what you're looking for!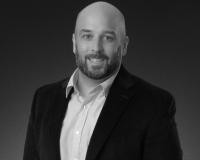 Author:
TJ Anderson
Phone:
615-364-1530
Dated:
February 27th 2017
Views:
736
About TJ: TJ Anderson is a Nashville Realtor with Benchmark Realty who's helped countless clients both buy a h...