Get To Know The Vinyl Bunker And The Muddy Roots Music Empire
by TJ Anderson
When it comes to culture, Nashville is a bit of a rare breed that shakes off the larger trends. When independent book shops are disappearing in other cities, they're getting more plentiful here. When arthouse theaters are a thing of the past in other cities, ours is only getting bigger and better.
Same goes for record shops. We have a strong crop of independent stores here, from Grimey's on 8th to The Groove in East Nashville, and as of Saturday, we have another fantastic one to brag about: The Vinyl Bunker, at 144 5th Ave. N. downtown.
The new shop, launched by the folks at Muddy Roots Music, is aptly named, with wax lining the walls of the subterranean space, tucked under the L&C Tower parking garage. It's a little hard to find, but as owner Jason Galaz told The Tennessean, "Good music is hard to find," too.
And good music (specifically of the roots-music tradition) is what they're stocking in the shop, which is also serving as the home to the multi-faceted Muddy Roots Music. Expect anything from jump blues to garage rock, either from Muddy Roots' own record label or from other like-minded indies. Anything that formed the bedrock of roots-music's traditions or took influence from those traditions might be in the racks.
Feel like stopping by to explore? They're open Monday through Saturday, 11 a.m. to 7 p.m.
The Muddy Roots empire
The Vinyl Bunker is the newest Muddy Roots project, but it's one of many, many plates Galaz and Co. are busy spinning.
There's the aforementioned Muddy Roots record label, which issues albums from the likes of honky-tonkers Mary Lee and the B Side Brothers, "hillbilly boogie" provider Woody Pines and others.
There's the namesake Muddy Roots Music Festival, held annually in Cookeville, Tenn., over four days in the fall with a massively impressive lineup of performers. For this year's, September 2 through 5, bluegrass heroes the Del McCoury Band and metal statesmen The Melvins are among the performers. (Pre-sale tickets are on sale now for $100, and include camping and hot showers.)
In Nashville, there's the four-day Nashville Boogie Vintage Weekender & Car Show, celebrating "Mid-Century American music and culture" out of the Opryland Hotel, Grand Ole Opry and Nashville Palace, with dozens of musicians, a vintage market and a chance to admire a bevy of mean, pre-'1972 machines. (The next one is May 18-21, 2017.)
A few times a year, the Muddy Roots folks also pack a crew of riders onto a classic mid-century passenger train for Nashville Wine on the Rails, and head east from Nashville to Del Monaco Winery in Baxter, Tenn., for tours, music and wine tasting. The next one, set for Saturday, November 5, also gives you the chance to watch the colorful fall foliage fly by. A pretty fantastic day trip, I'd say. (Tickets here.)
Muddy Roots recently moved into Chicago too, taking the reins of the 5th annual MoonRunners Fest — another event that celebrates Americana, blues and other styles steeped in American history. (It's set for May 5-6, 2017.)
I'm pretty sure I've barely scratched the surface of what Muddy Roots wrangles month on month, and by the time the next Boogie Vintage Weekender rolls in, there'll probably be 12 new things to add.
For a closer look, explore the Muddy Roots empire at MuddyRootsRecords.com, and follow Muddy Roots Music Events on Facebook. There's lots to keep you busy.
If you're a music lover who's new to Nashville and you're hunting for a home that puts you close to what you love — record shops, venues, instrument stores — let me know. I'd be happy to help you get the lay of the land.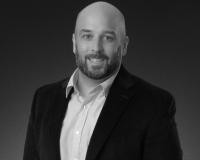 Author:
TJ Anderson
Phone:
615-364-1530
Dated:
August 29th 2016
Views:
1,110
About TJ: TJ Anderson is a Nashville Realtor with Benchmark Realty who's helped countless clients both buy a h...