Granny Florals Are The Home Design Trend Of Spring 2017
by TJ Anderson
I like to keep my eye on home-decor trends for professional information and professional/personal inspiration. But I also have to admit, I don't always find myself intensely drawn to every style-of-the-season.
Case in point, the spring 2017 home trend, according to Elle Decor: "Granny florals."
This isn't a look I'd generally go for. Not even in an I'm-a-guy-so-no-flowers way. It just hasn't been an aesthetic that catches me.
That said, I can see how and why florals are returning to prominence, and I could even see myself appreciating certain applications. My current obsession with concrete/encaustic tile has brought busier patterns into my palette of preferences, and I've always had a thing for setting off simple, clean design elements with something more daring, whether it's a statement light fixture or pops of bold color.
So I gave myself a challenge: Find some of-the-moment Granny (or Granny-ish) florals that even I'd buy. Here's what I gathered up.
A while back, I wrote a whole post on the benefit of using removable wallpaper to punch up a statement wall (and then, if you need or want to, quickly change it up). I can definitely see this as a way of exploring some floral imagery, with the insurance of being able to make a swift switch if it feels too Granny. Walls Need Love has a whole floral print section to peruse, and while I still have a tough time with some of the more busy/loud floral prints, I could definitely see experimenting with one of their more simple black-and-white/monochrome offerings, like the above. Maybe in a laundry room. Cool bonus: Walls Need Love is based right here in Nashville, Tennessee.
Another thing I wrote a whole post about (and mentioned above): cement/encaustic tile. In the right space/context, I think these take a design from good to unforgettable. I'm usually a little more drawn to either really traditional or stark/modern patterns, but this "He Loves Me" design gives the floral thing a little bit of a rough edge that I could totally see in a modern farmhouse.
I'll admit I was about 300 percent positive I wouldn't find a floral rug I could stand — a rug can be so room-dominating, in a good or bad way, and a bold print is really tough to ignore. This Anthropologie rug is like a modern-Granny floral, though — a mix of delicate and assertive, color and subtlety. In a master bedroom that had some more rugged textures like exposed brick/concrete, this could bring some cool balance. (The Nashville Anthropologie is in the Hill Center at Green Hills, 4031 Hillsboro Pike.)
I cribbed from my friend and fellow home-design obsessive Ellen Mallernee Barnes for this one — she has a knack for finding pieces that have a feminine edge but not an overly precious aesthetic. Like this Galvanized Bloom sconce. In a guest bath or, even better, a kid's room, this'd be a unique and cool lighting focal point.
Caveat: I'm not sure I'm ready for granny-floral bedding. But if I was going to outfit a bedroom with splashes of that look, I'd give thought to this monochromatic set from Pottery Barn. It gives that traditional, intricate, almost Victorian look that's drawing designers/homeowners back to florals, but feels fresh and clean too. High-end-hotel-esque, to me. There are several Pottery Barn locations in the Nashville area, including the Hill Center in Green Hills (4011 Hillsboro Pike, Suite 101) and the Cool Springs Galleria (1800 Galleria Blvd, Franklin).
Nashville home-decor shop ReCreations Home always has interesting, non-standard pieces of furniture, and they surprise me all the time with items I wouldn't have explicitly sought out, but end up liking. Like these metallic floral tables, which prove that adding a little granny-floral influence to your design can be subtle, and still work. The ReCreations Home shop is on the south side of town, at 4319 Sidco Drive.
So, where do you sit on the yay/nay scale when it coms to granny florals? Are you feeling this trend, or like me, less naturally drawn to it? Feel encouraged to share praise/scorn on the TJ Anderson Homes Facebook page. Wherever you land, hope my picks at least gave you something to think about.
If you're about to start hunting for a Nashville-area home to decorate, I'd be thrilled to help. Please give me a call or shoot me an email, and tell me what you're looking for.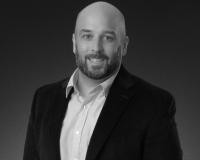 Author:
TJ Anderson
Phone:
615-364-1530
Dated:
April 19th 2017
Views:
340
About TJ: TJ Anderson is a Nashville Realtor with Benchmark Realty who's helped countless clients both buy a h...