Great Barbecue In Nashville Neighborhood By Neighborhood
by TJ Anderson
Another day, another national publication praising Nashville's culture. This week, we have Conde Nast Traveler breaking down the Best BBQ in America, and there we are in the mix. (Probably doesn't hurt that Chris Chamberlain, a killer food writer whose byline often appears in the Nashville Scene, wrote the piece, but still.)
We've grown in leaps and bounds on the barbecue front in the past handful of years, and at this point, there probably aren't too many of us in town who'd argue that we don't deserve inclusion. (Unless you're from Memphis, or North Carolina, or Kansas City, or Texas, or another place that requires you to swear a blood oath to regional barbecue.)
So, anyhow, if you're visiting Nashville (maybe thinking about moving here?), you may be inspired to see if you think Conde Nast Traveler is right about our barbecue. I could try and list out what I think is our best, specifically, but since I spend a lot of time driving around Nashville, introducing homebuyers to different parts of town, I figured I'd do something a little more convenient.
Here, a list of Nashville barbecue stops that I think are more than deserving of your lunch dollar, organized by neighborhood. Wherever you are, there it is. It being good barbecue.
908 Main Street in 37206, 2706 12th Ave S in 37204
A lot of barbecue places do meat right — and Edley's is no exception — but I'm partial to this Nashville mini-chain because they also nail the side dishes. The mac and cheese: remarkable. Cornbread? Hooboy. Their sauce is remarkably balanced, too — perfect smoke, spice and sweet. And this may sound like sacrilege, but trust me on this: go for the turkey. They make great pork and brisket, but the turkey is otherworldly good. Wash it down with a Bushwacker, the bar-goer's answer to the milkshake.
903 Gleaves St.
When you're downtown, I'd encourage you to veer from broadway a bit over to The Gulch and Peg Leg Porker, which has been justifiably praised by TV food shows (Food Network, Travel Channel) and magazines (including Bon Appetit, the Nashville Scene) alike. Had to happen that way, since pitmaster Carey Bringle comes from legit lineage, his granddad and uncle helping show him the family pit tradition in West Tennessee. (He's since gone on to snag multiple trophies with teams at the Memphis in May World Championship Barbecue Cooking Contest.) Here, you'd do well with pulled pork or ribs, of course, but ponder the Soul Potato — barbecue nachos, with fries as the base. They cook whole hogs, too, and PLP also made their own award-winning Tennessee Whiskey. Tradition runs deep over at the Porker.
Midtown
115 27th Ave N.
Whether you're a tourist or a local, a spring afternoon hang in Centennial Park is a thing of beauty. If you're over that way, Hog Heaven is a solid barbecue option and another nationally praised provider (bragging rights include an appearance on Food Network's Best Thing I Ever Ate in 2010). One of the longer-serving spots (more than a quarter century), they're particularly revered for a famous white bbq sauce dubbed "Kickin' Chicken." You don't wanna skip it.
3108 Belmont Blvd.Nashville, TN 37212
The Martin behind Martin's is another West Tennessean — Pat Martin got his barbecue education growing up in Henderson, specifically, and started the Martin's Bar-B-Que empire back in 2006. He's since gotten praised on the Today show and Food Network, in Esquire and Men's Journal and beyond. The reason: real-deal all-day whole-hog smoking. There are multiple Martin's locations around Middle Tennessee (with more to come), including a spot in family-friendly Belmont.
1416 Fourth Ave. N.
Stylish Butchertown Hall isn't a BBQ joint, but they still do the low-and-slow meat stuff right, oak-smoking their market meat (brisket, pork carnitas, turkey, plus house-made sausages and more), serving it by the pound with handmade tortillas or Texas toast. Since they also have a beer garden, there's a great selection of things to wash your smoked meat down with.
2617 Franklin Pike, Unit 112
The B and C in B&C stands for Bacon and Caviar — gives you a sense of where their heads are at when it comes to expectations of flavor. If you're over in bustling Melrose, their neighborhood restaurant in an unassuming strip mall deserves your attention, not just for the hickory-smoked meats, which are great. They also make some mean grits, which pair mighty well with pulled pork.
611 Wedgewood Ave.
Not so much into red meat or the other white meat? There's a local option that specializes in chicken. Smokin Thighs apple-wood smokes theirs, then grills it, for maximum flavor potential. If you'd like, they'll serve you a heap of smoked wings in a toy dump truck, because reasons. If your intention is to get good and liquored, they boast of having Nashville's largest moonshine selection, too. (Though if you're planning on thoroughly exploring that, hope you don't have brunch plans tomorrow…)
333 54th Ave. N.
How can you go wrong with that name? On the strength of their tried-and-true approach to hickory-smoked pork, brisket, chicken and ribs, Slow & Low's grown from a mobile eatery to a Sylvan Park spot, and recently expanded to Hendersonville too. I like that they cater to various extremes of appetite, with both a Big Pig sandwich (huge portion of pulled pork) and lil Piggy Sue Sliders.
Wild Card

Not gonna be in any of these neighborhoods? (Tried to get East/West/North/South here, but hey, you might be a unique explorer.) Try one of our best roving bands of smoked-meat providers, Smoke Et Al food truck. Their website calendar keeps track of where they'll be day to day, so maybe they're rolling your way while you're out and about.
Hope this helps you find the meat you need as you're wandering around Nashville. Yay/nay on my choices? I'll gladly take feedback.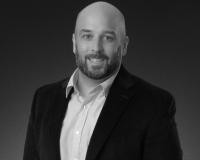 Author:
TJ Anderson
Phone:
615-364-1530
Dated:
April 11th 2016
Views:
1,390
About TJ: TJ Anderson is a Nashville Realtor with Benchmark Realty who's helped countless clients both buy a h...