Halloween Haunted Houses And Haunted Woods In The Nashville Area
by TJ Anderson
Earlier this week, I tipped Nashville ghost hunters (or just specter-curious) to where the ghosts purportedly hide here in the Nashville area. Some of those places, but not all, invite you in to investigate, where you may or may not come across unexplained sounds or spooky sights or tickles on the back of your neck.
Wanna be sure to get a scare? That's where for-profit haunted houses come in. Whether or not real apparitions reside there, you're gonna see some ghosts, maybe a zombie, a demon, a crazy with a hatchet — any number of freaky friends.
If you're still planning out your seasonal scare, here are some of your solid Middle Tennessee haunted house options for 2015:
Serious scare factor
Not for the young, the young at heart, or anyone who isn't down with some serious pulse-quickening.
Movie-grade gore awaits at this huge scarescape, with a 22,000-square-foot stage populated by dozens of actors whose only job is to effectively terrify. The HH description of what's in store:
"Along your travel through Haunted Hell, you will encounter an old plantation home that isn't what it seems. Follow the creek bed through terrifying and disorienting situations to the urban underground of madness. Try to escape through scenes of mayhem and dark imagination to find the only exit out of Haunted Hell; and that exit door can seem miles away when one is being pursued by the evil that calls Haunted Hell."
A long-running player on the Nashville scare scene, the Dungeon — which organizers say has been dubbed "the scariest and most controversial haunted house in Nashville" — is back in 2015 for its 15th year. They say:
"Devil's Dungeon is packed with the kind of with shock and mayhem that could easily be taken from today's headlines. … The scares are gruesome, graphic and 'in-your-face.' There aren't standard movie characters; only characters original to Devil's Dungeon, and more reality-based scenes of horror."
Not a haunted house but a full-on haunted experience, the scares start here as soon as you roll up, and continue as you guide yourself through trails, in and out of buildings and from terrifying scene to terrifying scene. Their description:
"Every night the attraction is open, actors are transformed into monsters and mad men to scare and entertain the guests. Many visitors enjoy the actors disguised as nightmarish creatures that stalk the parking lot before the haunted house actually begins, starting the experience the moment guests get out of their cars. Some don't even make it past the ticket booth!"
Nashville
Now in its 20th year, Death Row provides "40,000 square feet of pure terror" right here in the city. Their description:
"Come experience Nashville's past with a collection of items from old Nashville hospitals, funeral homes, prisons and cemeteries. Room after room of antique morgue slabs, wheelchairs, prison cell doors and assorted twisted instruments that are applied to victim after victim in endless medical and torture theme scenes. Do you feel the chill in the air, or is it just your nerves making your skin crawl. You've been warned."
Into the woods
Looking more for a scare in the open air?
Warning - watch the above at your own risk. Yikes.
As well-rounded a recreational terror experience as you'll find, with a scary storytelling wagon ride, horror-filled haunted house and the bewitched woods, in nearby Spring Hill. Their description:
"Acres of dimly lit wooded trails await you where you will encounter chilling scenes such as an 80-foot-long, man-made cave crawling with gruesome surprises, an abandoned bus you must board to continue your venture. Can you endure the room of doom with its terrifying revolving chair?"
Not answering that.
And heads up, Walking Dead devotees — new this year: a zombie maze.
Three separate scary attractions make up the Dead Land Woods experience: The Portal, The Curse and The Maze, all filled with scares and built on stories that'll chill you thoroughly.
Two options at Millers Thrillers: haunted woods, that invite you to follow mining trails plagued by undead miners who aren't stoked to see you; and a zombie paintball hayride, which gives you the chance to play Tennessee's answer to Rick Grimes, and take out hordes of rage-filled brain-eaters.
Family friendly
Fun frights for the whole family.
Nashville
Spooky but less scary fun for everyone at the house president Andrew Jackson built: "One of oldest traditions at The Hermitage, Hauntings tips its hat to the Halloween season with ghostly tales of mystery and classic frights. Enjoy a ghost tour of the Mansion, Presidential Trick or Treat Trail, and a haunted hayride through The Hermitage woods and much more."
Tennessee State Museum, Nashville
Set this year for Saturday, October 24, the Haunted Museum is a fantastic and free Halloween outing for families:
"The event features a 'ghost trail' through the museum with prizes, crafts, and refreshments. At stops along the ghost trail there will be chilling ghost stories from Tennessee's past, including those of the Bell Witch, the Cherokee spirit Spearfinger, John Murrell's thumb, and many other scary tales."
Let us know if you hit any of these scare-stops, and how you fared! Any others to add? Drop by our Facebook page and tip us off.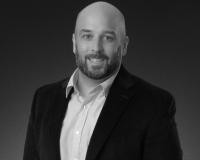 Author:
TJ Anderson
Phone:
615-364-1530
Dated:
October 21st 2015
Views:
2,514
About TJ: TJ Anderson is a Nashville Realtor with Benchmark Realty who's helped countless clients both buy a h...