Happy Homeowner: Michael Skaggs
By T.J. Anderson





Homeowner's Name: Michael Skaggs

Home Address: 2621 S Highlands Drive, Nashville (Bellevue)

Tell me about your new home: 4 bedrooms, 2.5 bathrooms. Recently remodeled kitchen. Open floor plan. Large deck/backyard.

When house shopping, what were you looking for in a future home?
A home that's good for me now and that will be good for me later. I'm a younger guy, and I like to have friends over to watch games, cook out, etc., so it was important for me to find a place that was well-suited for entertaining guests. And since I sometimes work long hours, I was also hoping for a place with a plus-sized yard so my dog could roam while I'm at work. Understanding that a house is no small investment, I really wanted to find a place that would be ideal for a young family as well. I was able to meet both of those goals with this house.

What's your favorite thing about your new home?  
I've been extremely satisfied with all aspects of my new place. I think the main-level floor plan has been most appreciated so far. With a large, open, custom kitchen placed directly between the living room and bonus room, it's been extremely convenient when hosting friends on College Football Saturdays and watching my Crimson Tide roll to #1!

How did you hear about T.J.? I was actually given his name from my lender, Angela Martin ( angela.martin@newamerican.com ; 615-671-9353 ).

How long did it take for you to find a house? < 1 month

What was your experience with T.J. like? Phenomenal. I don't really know how else to put it. T.J. brought a buyer to the table the day my condo went up for sale. I had an offer by that afternoon. He wisely suggested I stand strong on my counter offer, and on day two the house was sold. So now, feeling a bit of a time crunch, I had to go find a new home.

I worked with his colleague, Ali Vandiver, to locate a new place in Bellevue. Ali was in full blitz mode. She helped me find three homes I was prepared to put offers on, but each went under contract just days before we were able to submit an offer. Tough luck indeed. On the third home, however, Ali was able to negotiate an early viewing for one of the selling agent's new properties. It had not hit the market yet, but Ali knew it would be exactly what I wanted. She was right, and I had was under contract within three days.

Anything else to add? T.J. and his team were absolutely wonderful to work with. At no point did I feel like I was "on my own" in the process. I always had a person to contact with any questions I had, and they made it as easy as possible to handle paperwork through the use of e-signatures. This is a subtle detail, but in a time where my work was really moving, the ability to go online and take care of signatures with only a few mouse-clicks was extremely helpful and appreciated. I've gone through this process before, with a different agent in Nashville, and the comparison of the two experiences couldn't be further apart. All in all, I couldn't have asked for a better experience.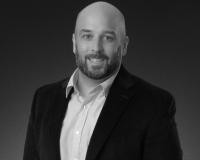 Author:
TJ Anderson
Phone:
615-364-1530
Dated:
January 15th 2013
Views:
884
About TJ: TJ Anderson is a Nashville Realtor with Benchmark Realty who's helped countless clients both buy a h...