Happy Homeowners Matt And Meredith
Homeowner's Name: Matt and Meredith Suits
Home Address: 1136 Sunnymeade Dr., Nashville
Tell me about your new home: It's a 1950s cottage in East Nashville.
What were you looking for in a home, and did you find what you were looking for?
This is our first experience being homeowners, and we were looking for a place that was big enough to host friends and family, but still a manageable size for the two of us. We wanted a place that was solidly built, had a lot of character, and left room for us to be creative and leave our own mark on it.
What's your favorite thing about your new home?
Honestly, we love everything about it! But we love its mid-20th-Century charm. It's built like a tank, but it has serious heart.
How long did it take for you to find a house?
We're pretty busy people, so finding time for us to meet was challenging at times, but T.J. was always willing to accommodate our weird hours. It took us about a month to find the house. And we loved every minute of it!
What was your experience with T.J. like?
In short, T.J. was awesome. He never once pressured us to look for something that was outside of our budget or didn't fit our style. His main concern was that we found the right house for us. He really cared about us and our future life in the home. He was also very knowledgeable about the areas (not just the architectures) that we might be best suited for. Now that we're settling in to our new (and first) place, we couldn't be happier! We're ready for the warm weather to stick around for a while so that we can get cracking on our outdoor projects!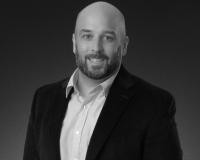 Author:
TJ Anderson
Phone:
615-364-1530
Dated:
April 8th 2013
Views:
966
About TJ: TJ Anderson is a Nashville Realtor with Benchmark Realty who's helped countless clients both buy a h...