Happy Homeowners The Hagan Diers
Homeowners' Names: Jennifer Hagan-Dier, Zach Dier, and Whitman Hagan Dier

Home Address: 681 Brick Church Lane, Whites Creek, TN

Tell me about your new home: We call it "The Green Acres," and we love it. A 1965 ranch with five bedrooms, three bathrooms, and 3,100 square feet. We have a full basement, two-car garage, and 5.5 acres of land, and we are only 10 miles from downtown Nashville. Having grown up in a two story house I never thought I would want to live in a one story house, but I love it. I feel that we are together more as a family even if we are not all in the same room. Lots of natural light and we were able to get to the original wood floors under the carpet in the bedrooms. We definitely have some cosmetic work to do on both the interior and exterior, but structurally the house is solid and we are prepared to do the "cosmetic" stuff inside over time.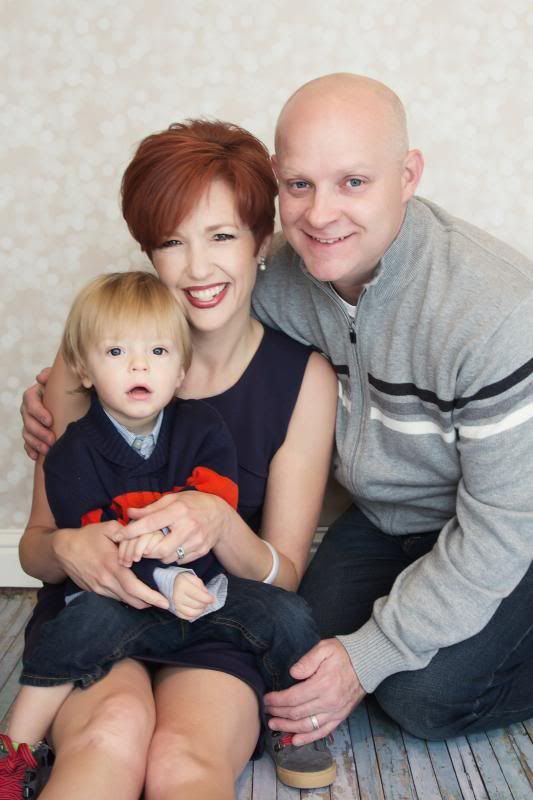 What were you looking for in a home, and did you find what you were looking for?

More room inside and outside for our growing family, which includes two adults, one toddler, five rescued dogs and one rescued cat. After eight years in a 1920s bungalow in East Nashville we were ready to escape the hustle and bustle of living so close to downtown, but did not want to leave Davidson County or move to the suburbs. With jobs and daycare near downtown, traffic was definitely something we thought about and the Whites Creek, Joelton, Neelys Bend, Madison, Bells Bend areas were all areas we considered.

Our new house is conveniently located right off of Briley Parkway between 24, 65 and Ellington Parkway so we can be anywhere in a short amount of time. We definitely found what we were looking for in our new home in Whites Creek. We are not too close, but not too far to downtown. The house is not too big, but just the right size for us now and if we add any more family, and the lot is large enough for us to have a play set, a garden, a sandbox, a pool, and an area for the dogs to run with room to spare. We don't have that all yet, but we are discussing the possibilities of what to do with over 5 acres of land. We love being out in the "country." It is quiet at night except for the occasional coyote, and in the morning all you can hear is the wind in the trees and the rooster crowing. We have amazing neighbors with horses and dogs so it feels like the country but we are only a hop, skip and jump from our friends and family in East Nashville.

What's your favorite thing about your new home?

The location and the space we have to be a family

How did you hear about T.J.?

I've known T.J. since he went to college with my sister years ago. We moved to Nashville from Chicago in 2005 and did a major renovation to the kitchen area of our 1920s bungalow in Edgefield in 2006. T.J. visited our house after the renovation was complete and made a point to tell me that if we ever wanted to sell our house he wanted to be the person to help us sell it. He reiterated that point every time I saw him over the past 7 years. T.J. became a friend of ours over the years and there was no one else in Nashville I would have trusted to make the sale of our old house and purchase of our new house work.

How long did it take for you to find a house?

We kicked around the idea in September 2012 and then tabled it. We started actively searching again in July/August of 2013 and found our new house in Whites Creek within a few months. We lost it the first time we put an offer in due to another offer on the table, but that deal fell through and they came back to us a few weeks later to see if we were still interested, and we were.

What was your experience with T.J. like?

Amazing. Seriously. As an attorney who expects to get screwed whenever I do any deals I do not let just anyone take over and take care of business, but I trusted T.J. to do what was in our best interest in the sale, purchase, negotiations, closing, and everything in between. Like with any home sale and purchase experience, there were hiccups and some tense moments, but T.J. was always professional, respectful and level headed even when we were not. I recommend T.J. to every person I know who considers buying or selling a house. T.J. does not just get it done, he is part of the process from start to finish. Part real estate agent, part counselor, part therapist = T.J.

Any other comments?

We like him so much we invited him to our son's second birthday party. Heck, I like him so much I did not even mind paying the commission. He earned every penny.
Author:
TJ Anderson
Phone:
615-364-1530
Dated:
January 17th 2014
Views:
1,682
About TJ: TJ Anderson is a Nashville Realtor with Benchmark Realty who's helped countless clients both buy a h...