Hill Center Brentwood Aims To Be A New Downtown Brentwood
by TJ Anderson
The Nashville Business Journal shared an update this week about Hill Center Brentwood, a huge mixed-use development that's slated to open, at least in part, next October.
"This will be downtown Brentwood," Jimmy Granbery, the CEO of developers H.G. Hill Realty Co. told the publication. "…It's going to have that Main Street feel."
With some 600,000 square feet of retail, restaurant and office space coming to that "downtown Brentwood" on Franklin Road near Maryland Farms, it's a pretty exciting addition that could become an everyday hub for many Brentwoodians (and plenty of other Middle Tennesseans).
Since we're still a while out, we of course don't know who the bulk of the tenants will be (the Business Journal mentioned CPA and business consulting company LBMC and two unnamed upscale restaurants as expected HCB dwellers). So we were thinking: What would truly make Hill Center Brentwood a perfect "downtown Brentwood"?
Here are a few ideas of what we'd love to see join the development:
A great hot chicken stop
Hattie B's has been expanding pretty steadily — they announced this month that a restaurant in Birmingham, Alabama, was in the works for early 2016, and that a Germantown space was coming too, possibly opening around Hill Center Brentwood's first spaces… Couldn't hurt to look at Brentwood too, no Hattie B's?
A solid sports bar
I'm a diehard Vols fan, and I have my favorite spots for watching the game. But I definitely wouldn't mind adding a Brentwood bar to that mix, since I'm in Brentwood with clients so often. M.L. Rose is a solid choice, and they've already got locations in Melrose and Sylvan Park — could Brentwood call too?
An awesome ice cream shop
Maybe it's the summer's influence, but really, what's a "downtown" without a great ice cream place? Jeni's Splendid Ice Creams seems like the obvious here, since they've been expanding rapidly (their newest location in Hillsboro Village hosts an opening night party on July 2). But I'm gonna go with something different: Legato Gelato makes exceptional (and exceptionally authentic) gelato in Edgehill Village, and they're a local brand I'd love to see expand.
A legit breakfast spot/diner
A day started with a breakfast to write home about is a good day. So any downtown hub worth its salt should have a place to find that. There's supposed to be a new Midtown Noshville where the old Midtown Noshville is as a new high-rise goes up there, and maybe all that change'll inspire a Brentwood location (in addition to the ones in Green Hills and the airport) to replace the now-shuttered one in Cool Springs? My interest was piqued, too, by Maple and Eggs, the new breakfast-focused restaurant coming to East Nashville, from the owners of Germantown's 312 Pizza Company. Might be a little early to hope for that concept to expand, but when it comes to the most important meal of the day, it doesn't hurt to dream.
A filling station for beer
A growler full of craft beer isn't just a good thing for beer lovers, it's a good thing for the environment — fewer cans/bottles, right? A Brentwood filling station would be a score for folks who live and work in Brentwood, and since The Filling Station has already shown its desire and ability to spread out (with locations in 12South and East Nashville), maybe they're up for yet another home?
Dog-friendly bar/restaurant
The more time I get to spend with my dog Ella, the happier I am. And I know I'm not alone as a dedicated dog lover. We're lucky in Middle Tennessee that, with so many dog-friendly areas, we have a lot of places to go that our pups can accompany us to. I'd love to see a restaurant open up that brings more of that to Brentwood. Rudie's Seafood and Sausage in Inglewood has a great Wednesday Lappy Hour — since that restaurant is an expansion from the owners of Mitchell Delicatessen down the street… what about a new Brentwood concept that shows the love for furry friends?
A unique furniture shop
Working with homebuyers day in and day out — many of them new to the area — we often get asked about cool places to find furniture around Nashville to outfit a new space. We have a lot of go-tos, but a place to find unique furniture in Brentwood — whether it's vintage, Nashville-designed or just Nashville-curated — would make "downtown Brentwood" that much more welcoming.
So those are my thoughts — what would you like to see end up in Hill Center Brentwood? Drop some suggestions on our Facebook page, we'd love to hear them!
If you're shopping for a home in Brentwood, or want to explore the area to see if it's right for you, we're always here to help. Let us know!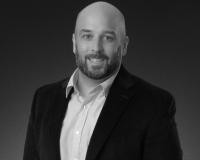 Author:
TJ Anderson
Phone:
615-364-1530
Dated:
June 24th 2015
Views:
3,399
About TJ: TJ Anderson is a Nashville Realtor with Benchmark Realty who's helped countless clients both buy a h...