Home Decor Inspiration From Copper Bronze And Brass
by TJ Anderson
I'm really passionate about home design and decor, so I'm always keeping my eyes open for inspiration, whether that's tracking trends or just watching for materials or looks that bring something special to a space. (Related, here's my post about the home design trends of 2017.)
One of the particular things I focus in on, since it fits snugly into my line of work (if you're new to this blog, I'm a Nashville Realtor): cool ideas for small changes that make a big impact.
When I'm working with a client on getting their home ready to go on the market, I try to pinpoint places where the home's best assets aren't being played up, and shortcomings are too prominent. And I'm also thinking about what small changes can be made to bring a wow factor where there is none.
Some of my favorite ways to reinvent a space with minimal time and minimal money: new light fixtures, new cabinet pulls, new door knobs and other simple decor items.
On my mind lately: For the past year or so, interest in non-steel metals for home decor — copper, brass and bronze — has been on the rise, and that interest doesn't seem to be waning. For example, here's designer Elizabeth Lawson talking to Houzz about satin brass: "It … looks amazing against almost any color of the rainbow. I think we'll continue to see rooms with satin brass for quite some time and also possibly mixed with other finishes for a more eclectic look."
I'm into it. While stainless steel is a great, safe choice for fixtures and cabinet pulls and the like, going a little bold (but tasteful) can bring a room from unremarkable to irresistible. So, since it's on my mind, here are some pieces I have saved that I think fit the rising trend, but have a timeless look that won't go out of style.
If you're looking for quick and easy updates (or staging pieces) for your home that'll offer a lot of bang for the buck, think about items like these. You don't always need a big renovation to bring big style to a space.


CB2 chevron copper/brass drawer pull
CB2 has a lot of really cool, relatively inexpensive decor items, from furniture to lighting. Across the board, their cabinet pull selection is pretty spot on — interesting without being kitschy or cloying. I really like these chevron pulls in copper; the shape is simple but eye-grabbing, and the material is elegant and of-the-moment without seeming overtly trendy. Swapping out your kitchen pulls with these would make a huge pop. ($6.95, CB2.com)
Schoolhouse Electric & Supply Co. Edie Pendant
Schoolhouse Electric & Supply Co. is a favorite for fixtures — they're not the cheapest, but their products are well-made and impeccably designed. I'm currently coveting this copper Edie Pendant. Can't you picture the thoroughly cool, thoroughly timeless statement this'd make over a dining table in a light, bright space? ($459, Schoolhouse.com)
Halophane Antique Copper Wall Sconce
Sconces are a great place to inject some serious style. I've gone antique/classic/industrial with the light fixtures in several of our new builds (check out the pendants in our new Woodbine home, 2510 Foster) — I think those styles bring personality without boxing you into a design corner. These Halophane Collection sconces feel a little vintage, a little farmhouse-y, a lot cool. ($156.20, lampsplus.com)
Asaro Faucet with pull-down spring spout
I posted this bit of kitchen design inspiration recently, while we were planning our latest Woodbine build. It got me on all fronts, from the encaustic tile to the apron sink to the faucet and pulls. On the latter front, it's a good example of how mixing metals totally works in a kitchen — you can swap out just your faucet, and give your kitchen a huge amount of fresh interest. One piece I'm really liking lately: this Asaro Faucet in antique copper. It has that long-popular commercial-style look, but the finish makes it extra fresh, and extra impactful. ($279.95, SignatureHardware.com)
Rockwell Solid Copper Apron 2-Bowl Sink
I try to shop local in Nashville as much as possible, but I'm not opposed to sourcing from the big online warehouses like Houzz and Wayfair from time to time — their massive selections mean I often find the perfect fit when I've been striking out elsewhere. Case in point: this hammered copper apron sink. If your kitchen sink is in need of replacement, this is a showstopper, and for a high-quality apron sink, the price is really reasonable, too. ($589, Houzz.com)
West Elm Copper Bar Tools
Don't underestimate the non-permanent little touches, either — these copper-plated bar tools, placed on a well-styled bar cart… that's the kind of staging touch that makes a buyer start to picture him or herself in the space, and start to fall in love. ($6-$25, WestElm.com)
Ben and Lael copper Magnolia Leaf tray
I can't write about metal and home decor in Nashville without shouting out Nashville's own Ben and Lael, led by artist and metalsmith Ben Caldwell. His creations are investment pieces, and can (justifiably) be pricey, but dipping your toes into his beautiful work isn't unattainable — for a few hundred bucks, you can get one of these handmade Magnolia Leaf trays to use in your staging, then take it to your new place and admire it for decades to come. (From $257, BenandLael.com)
Are you feeling inspired by copper, brass and bronze lately too? Any favorite pieces to share? I'd love to see your suggestions.
If you're thinking about putting your Nashville-area home on the market soon, and could use some help getting it ready, I'd love to join your team. Call or email TJ Anderson Homes, and tell me about your plans.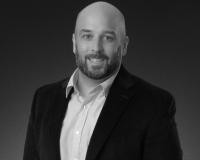 Author:
TJ Anderson
Phone:
615-364-1530
Dated:
February 14th 2017
Views:
695
About TJ: TJ Anderson is a Nashville Realtor with Benchmark Realty who's helped countless clients both buy a h...