Home Design Trends That Are Big In 2016
By TJ Anderson
A few days ago, I shared some personal home design tips that I've gathered over years of working in and on homes. Those are ideas that I think are worth keeping in your pocket year in, year out, even as the trend tides ebb and flow.
But speaking of trends: Now that we're comfortably into 2016, I think it's fair to point toward a few of the home design happenings, from colors to layouts, that are looking like they'll continue to go strong in the coming year. I'm not necessarily saying I'm fully behind all of these design picks (though certain ones definitely have big appeal). But heads up, Nashville house hunters: I do think we'll be seeing a lot of these as we tour homes.
Home design trends that are going strong for 2016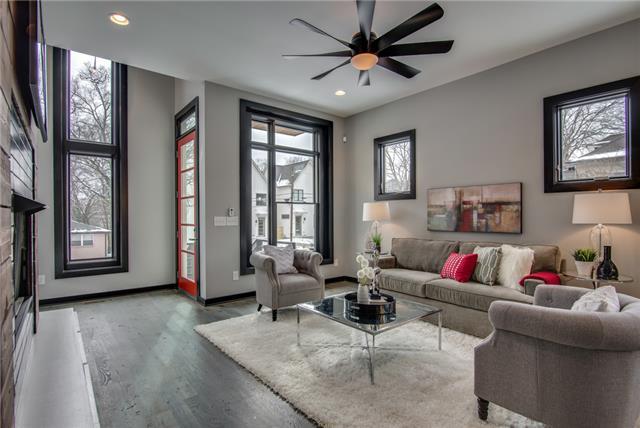 Black trim on windows and doors

Last year, we were talking about white trim starting to move aside just a little for grays and greens. But in 2016, I expect to see more bold, decisive black when it comes to trim. When you're choosing light wall colors, it really makes the windows and doors come alive, while still feeling classic — the Belmont/Edgehill home pictured above makes a pretty compelling argument, no? (More about the home pictured)
Two-tone kitchen cabinets

This adds interest and dynamics even if you're sticking to an overall subtle color palette — in this Salemtown kitchen, the stark white upper cabinets keep things clean and airy, and the dark lower cabinets give a powerful pop that anchors the room. Bold blues on the lower cabinets are really popular, too, with folks who want to bring a little electricity in. (More about the home pictured)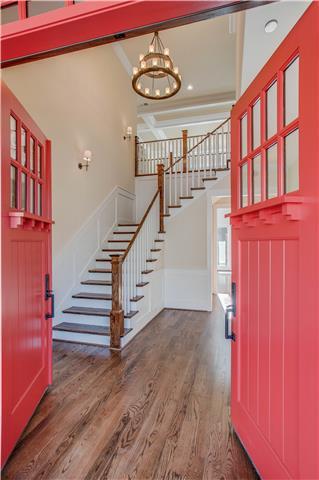 A big punch of color

Classic colors are staying in favor — particularly light and bright kitchens. But I'm seeing a draw toward playing off that stark and clean white with a really bold punch of color nearby — kitchen islands, built-ins, or in open layouts (and as in the case of this expansive Franklin home), brightly painted doors. (More about the home pictured)
Pendants with personality

Statement light fixtures have become more and more of a thing the past few years, but most designers focused that attention on chandeliers. Pendants over islands and bars are getting a lot more love lately, though, particularly when it comes to texture and size (don't be surprised to see bigger pendants than you were used to). The pendants in this Green Hills home really bring a different personality to an otherwise classic kitchen — the rustic rope texture gives a little something extra while still letting the space feel upscale and clean. (More about the home pictured)
Patterns on patterns

Not so much neutral, seems to be the call. Energizing patterns playing together — particularly in fabrics and rugs — are getting designers excited. See the chair/rug/pillow playfulness in this 12 South home. (More about the home pictured)
All-around eclecticism

Upscale and thrifted, rustic and industrial, classic patterns with modern ones — blurring the lines is of the moment, so if you're not too into being penned in by style conventions, it's your moment to shine. A nice mix pictured above, in Inglewood. (More about the home pictured)
Continued love of reclaimed materials

This one's holding on for the long haul, and I for one am not about to complain. Using reclaimed materials helps keep things out of landfills, adds extra personality and texture to a space and makes a home feel more human. Take the kitchen pictured above, from a West Nashville home — the rustic barn wood plays off the elegance of the rest of the design choices in a really homey way. Barn wood has its detractors these days, but I wouldn't expect it to disappear from home designs soon. (Love reclaimed wood? Hit Up Good Wood in East Nashville — they'll have what you need.) (More about the home pictured)
Designing the living area around ditching the TV/tech

I'll willingly admit that I'm in the camp of folks who want to come home, hit the couch and toss on the TV. But I might be in the minority going forward, at least if this trend holds. Homeowners are increasingly looking to focus family time away from the many screens that rule our lives, and designing their living rooms to follow suit. Think no big-screen on the wall, seating arranged to let conversation flow — like the above home, in Salemtown. (More about the home pictured)
Big-time texture

From nubby carpets to statement wall treatments, texture is getting a lot of love right now. This Edgehill home really embraces that sensibility, with a warm wood-cladded dining area (walls to ceiling), dynamic textured statement walls in many other rooms and more. It really brings a unique feel to the home, even in the unfurnished state. (More about the home pictured)
Black stainless steel

Stainless has been the choice for years now, and that doesn't seem to be changing. But this dark twist on stainless is quickly gathering lots of love — Kitchenaid's black stainless offerings, above, definitely grab attention.
What's your verdict: love/hate these trends? Have some that you've been noticing that you'd like to share? I'm all eyes!
Whatever your style choices, if you need help hunting down a new home that suits your tastes to a T, give me a call or send me an email!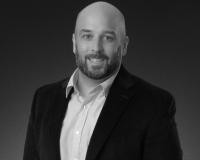 Author:
TJ Anderson
Phone:
615-364-1530
Dated:
February 24th 2016
Views:
1,930
About TJ: TJ Anderson is a Nashville Realtor with Benchmark Realty who's helped countless clients both buy a h...