Home Trends That Have to Go Away
by T.J. Anderson
I guess the very nature of home "trends" is that they get overdone. That everyone and their mother does them and then they're not remotely cool anymore.
Exhibit A:
Terrible. Just terrible. Always has been, always will be. There are actually signs now that say things like "Keep Calm and Eat Bananas" and "Keep Calm and Love Dogs." Seriously.
And then there's the Chevron thing, which I'm actually torn about. There are Chevron shower curtains...
And Chevron rugs...
Chevron duvets...
And Chevron pictures frames ...
I could go on for days with the Chevron thing. Daaaaaays. And it's not even a bad trend. I'm kind of tempted to pull the trigger on one of those shower curtains right now as a matter of fact. But then I think, Gawd Almighty, there must be one bazillion people that have a shower curtain just like it. And what's cool about that?
Famous interior designer Nate Berkus has said that thinking for yourself is crucial to having a home with style. "Following interior decorating trends can make your home look like everyone else's," says Nate. "If I've seen something in three different places, I don't want it in my house. Here's how you avoid trends: Frame your kids' artwork or a page from an old book. That's the personal stuff that makes your house feel like a home."
Other trends that are being dubbed as "over": all things bird-related, starbust mirrors, and pinky-beige walls. There's even talk, via the Wall Street Journal, that stainless steel appliances on their way out. Not possible, I say.
For all the talk about trends, I think the important thing to remember is to live with what you love, trend or not.
What home trends are you over or not over just yet?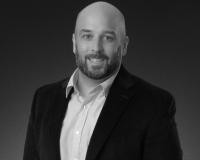 Author:
TJ Anderson
Phone:
615-364-1530
Dated:
April 22nd 2013
Views:
7,268
About TJ: TJ Anderson is a Nashville Realtor with Benchmark Realty who's helped countless clients both buy a h...