Homes In And Near Nashville Fit For Diehard Vols Fans
by TJ Anderson
We showed up for a showing last week, and this key welcomed us in. I don't know if you believe in signs (I don't know if I believe in signs), but I'll go ahead and take it as a good one.
Because hey, this:

As a diehard Vols fan — and especially this season — I'm more than OK with having a little bit of Big Orange cross my path while we're househunting in Nashville.

I'll readily admit that a color that bold is a little tough to make work when it comes to home design. But if you're creative and dedicated, you can do it. And I'll be there with a round of applause.
Here's some proof — home listings around Nashville that'd make a Vols fan proud, with various applications of something close to University Of Tennessee Orange:
$399,900
I can believe the claim that your front door color says a lot about your personality. The door on this historic tudor in East Nashville says you have great taste in teams.
$424,900
I get why people might be hesitant to go really bold when it comes to wall colors — something big and bright can really take over a room. Accent walls, though, let something exciting and electric pop in a room without making you feel like you're drowning in a can of paint. In this newer home in Salemtown, I think they made an excellent living room accent wall choice.
$615,000
Fitting for this part of Franklin, this large home in Westhaven has a lot of traditional, classic design and muted colors — beige, white, light brown. That makes their bits of boldness feel all the more impactful. Peek through the French doors into the dining room, and you'll see a floor-to-ceiling burst of Big Orange.
$345,000
At this midcentury split-level home in Crieve Hall, they weren't afraid of going big (Orange), top to bottom. In the living room, the couch and chair bring a big pop to an otherwise neutral room. Click the image or address above to keep going with the photos, and you'll see that one of the bedrooms and the den are totally decked out in orange too. It's a well-kept home in a desired part of Nashville, and I definitely wouldn't mind having people over to watch a game upstairs or downstairs here.
$469,900
Psst: If you're not ready to commit, you can always start with little accents. (This updated Tudor in Inglewood is serene and neutral, but I don't miss the small tells.)
Looking for a home in Nashville that has big, bold touches? Rather keep your team colors on your person? Whatever's on your new-home wish list, I'd love to help you find it. Give me a call or drop me an email!
Properties are listed with their own respective real estate firms, and not under agreement with TJ Anderson and/or Benchmark Realty, LLC.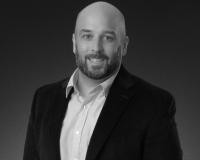 Author:
TJ Anderson
Phone:
615-364-1530
Dated:
October 4th 2016
Views:
468
About TJ: TJ Anderson is a Nashville Realtor with Benchmark Realty who's helped countless clients both buy a h...